Shahjahan meets victim's family, says sorry again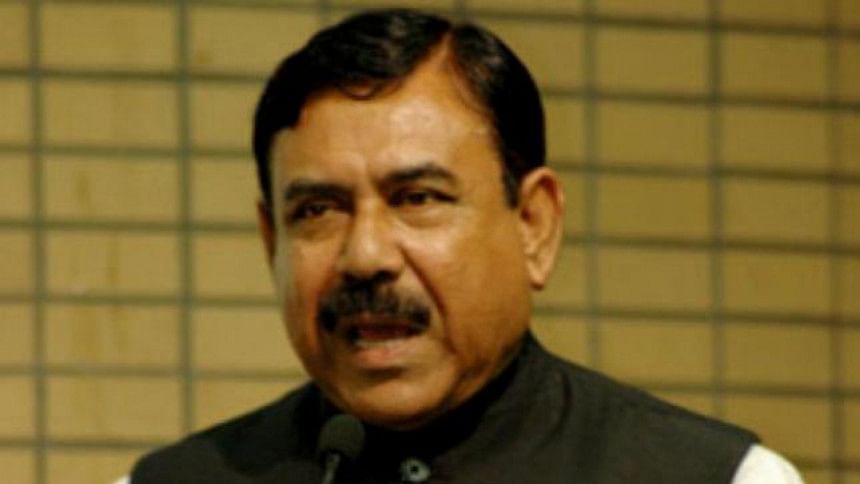 Amid widespread outrage over smiling while talking about the deaths of two college students and making light of the issue, Shipping Minister Shahjahan Khan yesterday met one of the two victim's family and apologised.
Shahjahan visited the home of one of the victims, Dia Khanam Mim, and talked to her bereaved father Jahangir Fakir.
 "Something else was being talked about. I was laughing at the time. The smile was still there when answering the question about the accident. I didn't know about the incident then. I didn't understand either. Nevertheless, I apologise to you. I apologise to all the students," Jahangir quoted the minister as saying.
The grieving father told The Daily Star that Shahjahan visited his Mohakhali home in the evening.
The minister was accompanied by Osman Ali, general secretary of Bangladesh Sarak Paribahan Sramik Federation.
He told the minister that his daughter died because of an unskilled driver, adding the minister assured him of justice as the culprits were already detained.
Jahangir also asked the minister not to torture the students who were protesting on the streets.
The minister told him law enforcers were ordered not to harm the students.
WHY SHAHJAHAN CAME UNDER FIRE
Shahjahan, also the executive president of Bangladesh Road Transport Workers Federation, is popular among workers.
On Sunday, a bus of Jabal-e-Noor Paribahan ploughed into a crowd waiting for a bus on Airport Road at Kurmitola, killing two college students and injuring at least nine others.
When reporters asked him about the deaths caused by two racing buses, he grinned and said, "A road crash has claimed 33 lives in India's Maharashtra; but do they talk about it the way we do?"