Outrage over Shajahan's smile, remarks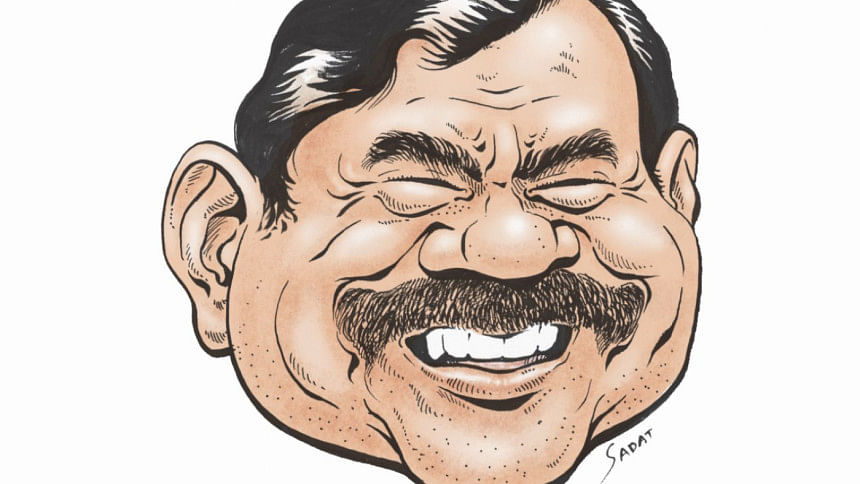 Shipping Minister Shajahan Khan's smile and comment on Sunday's accident has raised a furor among people many of whom expressed their anger on social media.
While protesting the accident claiming two young lives, students of Shaheed Ramiz Uddin Cantonment College yesterday demanded Shajahan's unconditional apology for that remark.
Many of the demonstrators also demanded the minister's resignation due to an alleged link between one of his relatives and Jabal-e-Noor Paribahan. 
Shajahan yesterday said he would quit had his resignation solved the problem. He also claimed none of his relatives was involved with Jabal-e-Noor Paribahan.
On Sunday, a bus of Jabal-e-Noor Paribahan ploughed into a crowd waiting for transport near the Airport Road flyover ramp in the capital's Kurmitola, leaving two students of the college dead on the spot. At least nine others were also injured.
Shajahan, also the executive president of Bangladesh Road Transport Workers Federation, allegedly tried to belittle the incident that day.
When reporters asked him about the deaths caused due to unhealthy competition between two buses for passengers, the minister, with a broad smile, threw a counter question at them.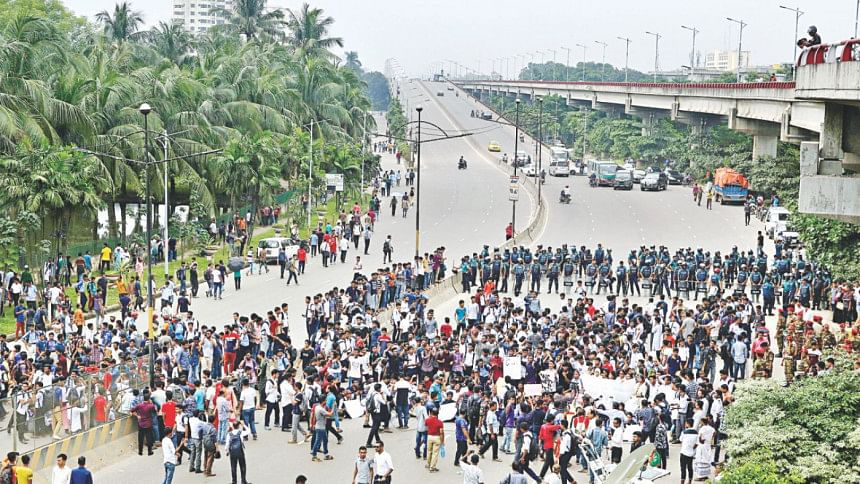 "A road crash has claimed 33 lives in India's Maharashtra; but do they talk about it like the way we do?" he asked.
The remark and the smile caused uproar on social media.
"Weird, horrible smile: an expression of inhumanity and lack of conscience," one Mohammad Anwarul Haque wrote on Facebook.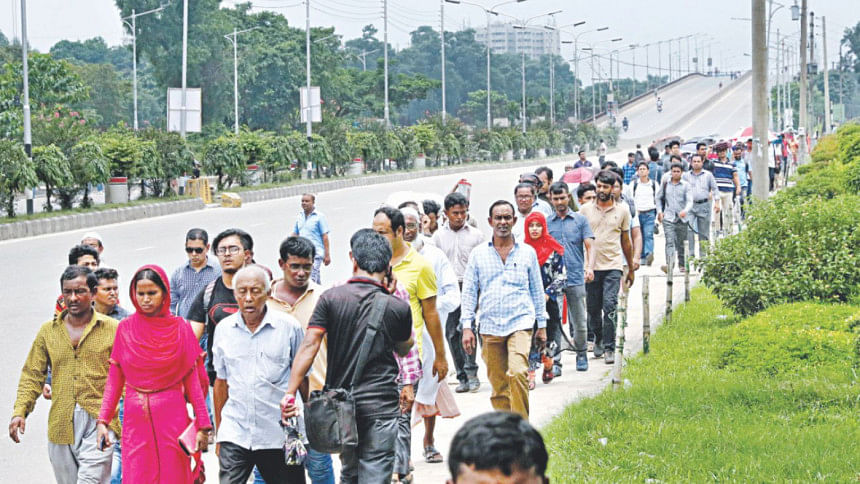 There were many more similar comments.
Yesterday, Shajahan said, "Students are demanding my resignation. They can do that. But I want to ask them will my resignation solve the problem? I will resign if it solves the problem."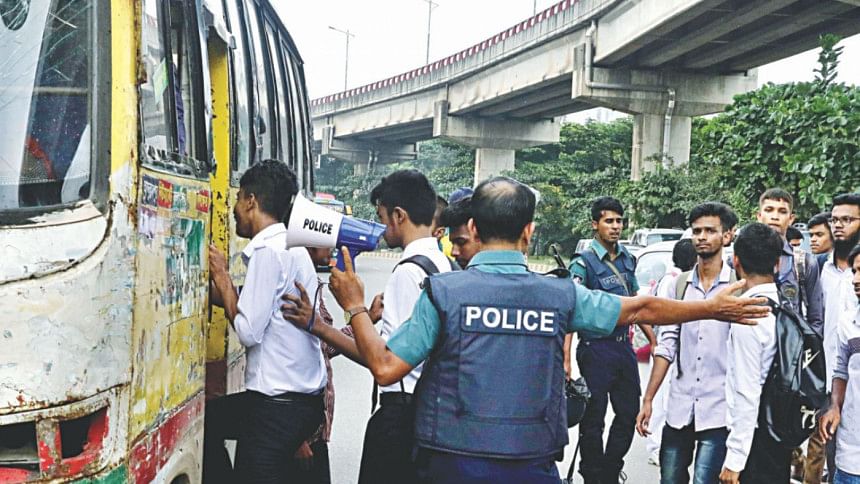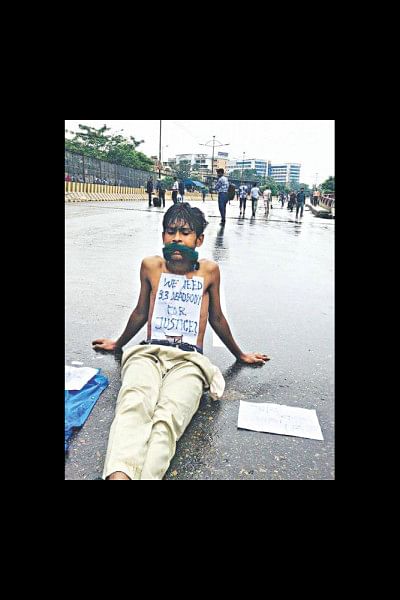 "However, the problems I have solved in so many days have to be taken into account," he told reporters at his secretariat office.
The minister said many of these students did not "play their due role" in preventing the rise of militancy and arson attacks in 2015, but transport workers kept transport system active ever after the death of 92 workers.
Asked whether he would apologise for his comment, Shajahan said "I am not supposed to apologise. Those who are responsible for the accident will apologise. However, as I am involved with workers' politics, I am expressing my deep shock.
Asked, he said, "None of my relatives has any links with Jabal-e-Noor."
He said his brother-in-law was one of the 12 directors of the bus operator. However, he is not linked with the company for the last five years.
Contacted, Zakir Hossain, chairman of Jabal-e-Noor Paribahan, said the minister's brother-in-law Nannu Mia severed ties with the company more than a year ago.
The name of the owner of the bus, responsible for the accident, was Jahangir Alam, not Nannu Mia, he added.