7 staff of Crescent Hospital jailed for wrong treatment
Fined Tk 10 lakh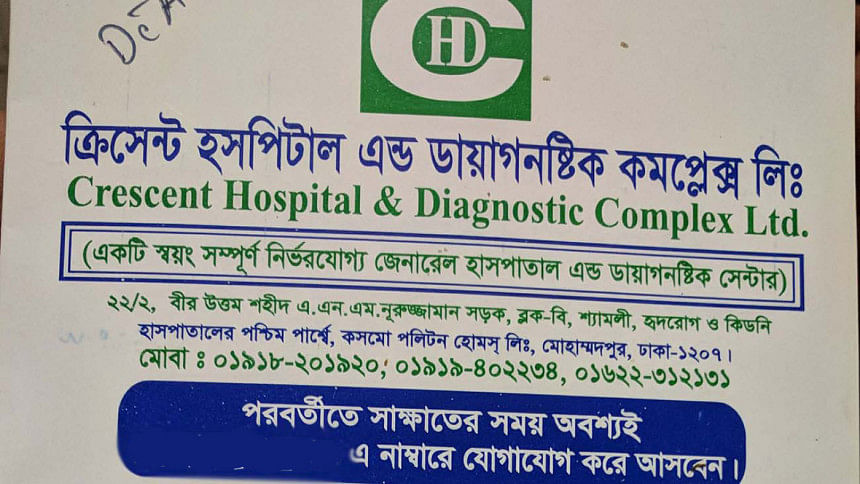 Seven employees including two fake doctors of Crescent Hospital, a private hospital in Dhaka's Mohammadpur, were sentenced to different jail terms today on charges of providing wrong treatment.
A mobile court led by Rapid Action Battalion-2 jailed two fake doctors Hasan and Anwar for two years while manager Mithun Shikder for one year and four others for six months.
The hospital was fined Tk 10 lakh also due to charging high fees from patients and providing fake medical reports, Sarwoer Alam, executive magistrate of Rab-2, told The Daily Star.
The hospital will be sealed off, the Rab magistrate said.
While Rab members conducting the raid, mother of six-year-old patient Samia Akhter was crying and pleading for help.
Samia suffered a fractured leg one and a half years ago. Her mother brought her to National Institute of Traumatology and Orthopaedic Rehabilitation (Nitor) from Tongipara, Gopalganj. But an agent took them to the Crescent Hospital assuring of giving them better treatment. Since then, she was undergoing treatment at the hospital.
Samia's mother had to borrow money from several NGOs for treatment of her daughter. She had already paid around Tk 3.5 lakh and the hospital demanded Tk 1.5 lakh more for further treatment.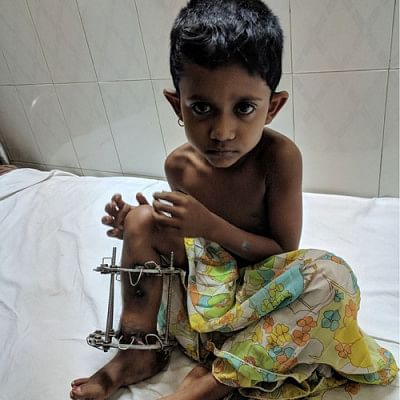 The owner of the hospital, Nurun Nabi, has been on the run since the raid began. However, his wife Masuma Parveen gave assurance to pay the fine, he added.
Earlier, another mobile court on March 21, fined United Hospital, a private hospital in Dhaka's Gulshan area, Tk 20 lakh for using expired reagents in medical tests and surgical items without any expiry date.
The raid began around 2:00pm and was continuing till filing the report at 8:30pm.