Sagar-Runi murder: HC disappointed on progress in probe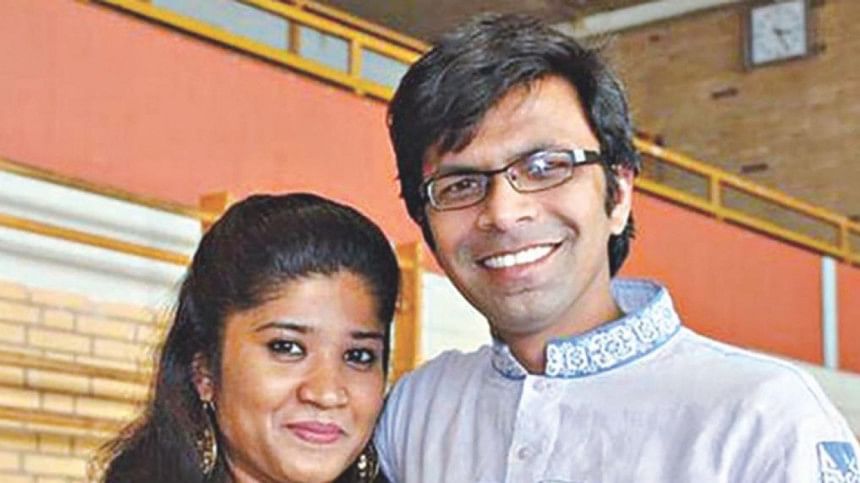 The High Court has expressed disappointment as there is no significant progress of the investigation into sensational journalist couple Sagar Sarowar and Meherun Runi murder case.
"The investigation of the case has not been completed in eight years after the killing incident took place. Will this case remain in the list of sensational cases?" the bench of Justice M Enayetur Rahim and Justice Md Mostafizur Rahman said while hearing a petition filed by accused Tanvir Rahman, who is now on bail.
During the proceedings, investigation officer (IO) of the case Khondker Shafiqul Alam appeared before the HC bench as per its earlier order to explain progress of the investigation.
Khondker Shafiqul Alam, an additional superintendent of Rapid Action Battalion (Rab), told the court the investigation of Sagar Sarowar and Meherun Runi murder case is going on.
Relevant samples of the accused and the deceased have been sent to the laboratory of Federal Bureau of Investigation (FBI) in USA for DNA test and the result is yet to come, he said while replying to the query from the HC.
The court asked the IO whether they could recover the computer reportedly missing from the house of Sagar Sarowar and Meherun Runi. 
IO Khondker Shafiqul replied in the negative.
At a stage, Deputy Attorney General Sarwar Hossain Bappi prayed to the HC to give a deadline for completing the investigation into the case.
Then the court fixed November 14 for passing further order on the issue.  
During hearing the petition filed by Tanvir Rahman, the HC bench on October 20 summoned the IO of Sagor-Runi murder to know of the progress in probe.
Tanvir, an official of an English medium school in Dhaka, recently submitted the petition to the HC for scrapping trial proceedings against him of the case.
On that day, Tanvir's lawyer Advocate Fawzia Karim Firoze told the court that his client is innocent, but he is still an accused of the case as the investigation was not completed.
Tanvir's image has been tarnished and he could not get married as the case is still open against him, the lawyer said.
After the hearing, the court issued a rule asking authorities concerned of the government to explain in two weeks why the proceedings of the case against Tanvir could not be quashed.
On March 8, 2015, the HC granted bail to Tanvir Rahman in the double murder case. Sagar, news editor at private TV channel Maasranga, and his wife Runi, a senior reporter at ATN Bangla, were killed in the early hours of February 11, 2012 at their rented flat in the capital's West Razabazar.
After investigation by Sher-e-Bangla Nagar police, Rapid Action Battalion (Rab) started probing the murder on April 18, 2012.
Rab and other agencies have taken more than 65 dates from the trial court concerned for completing probe into the murder.