Sweetmeat producer 'Rosh' fined Tk 12 lakh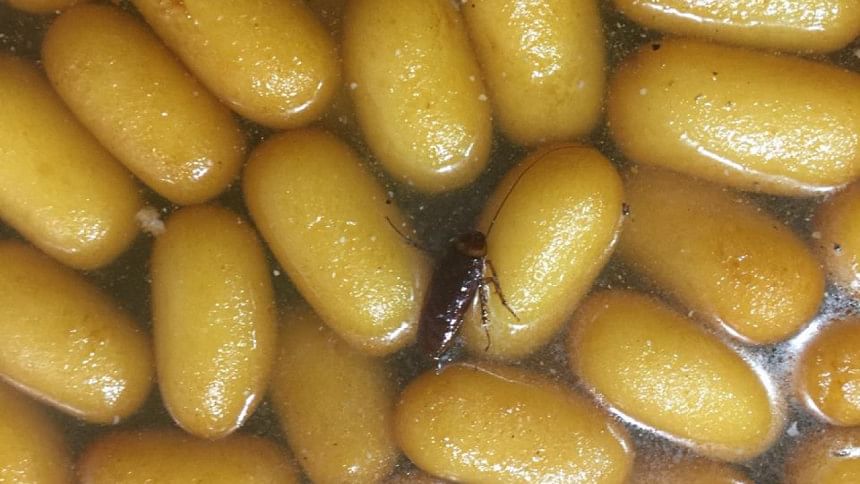 A mobile court today fined sweetmeat producer "Rosh" for unhealthy production environment in the factory in Demra area of Dhaka.
The mobile court assisted by Rab-10 and Bangladesh Standards and Testing Institution (BSTI) fined the company Tk 12 lakh as the court found the production environment very unhealthy, Executive Magistrate Sarwoer Alam told The Daily Star.  
Cockroaches were seen floating on the sweetmeats and they were using unpurified water to make the products, the magistrate said.
Besides, the company was manipulating the manufacturing dates printed on the packets.     
The company was also fined two years ago even after that their condition has remained the same, he added.
The company has a total of 21 selling outlets throughout Dhaka.