Another young life lost to road accident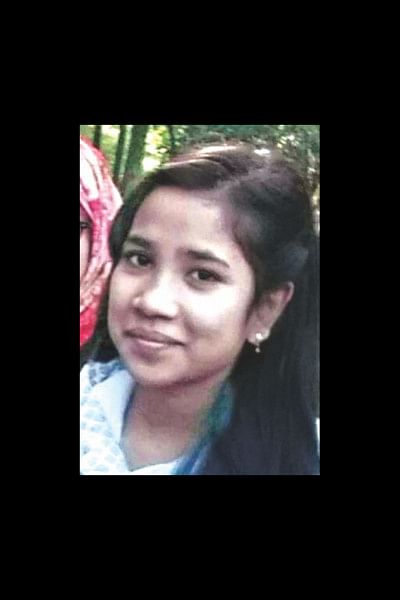 In a span of less than two months, another student died in a road accident in Chattogram city yesterday.
This time it was Suma Barua, 18, a 1st-year HSC student at Government City College. She was crushed under a delivery truck while crossing Kotwali intersection, on way to her college.
On November 19 last year, 11-year-old Sumona Akter, an examinee of Primary Education Completion Examination, was killed while she was going to an exam centre in a rickshaw. She fell off and died after an auto-rickshaw hit the vehicle in the city's Bandartila area.
Quoting locals who witnessed yesterday's accident, Officer-in-Charge (OC) Mohammed Mohsin of Kotwali Police Station said it was round 9:45am when an Asadganj-bound truck, loaded with fertiliser, ran over the college girl while she was crossing the road.
Suma's father is Rupayan Barua, from Sitakunda upazila and a resident of Barua Para in Baher Signal area of the city's Chandgaon.
"Police detained driver Jasim Uddin, 24, and seized the truck from the spot," said the OC.
Suma died on the spot before police arrived at the scene, he said, adding that they sent the body to Chattogram Medical College Morgue for autopsy.
Jasim has a professional licence to operate light vehicles, and process was underway to take necessary legal action in this connection, OC Mohsin also said.
The news of Suma's death cast a pall over the college campus later in the day.
MOTORCYCLIST KILLED IN SITAKUNDA
In another incident in Sitakunda yesterday morning, a motorcyclist was killed and the pillion rider was injured when a truck rammed his motorcycle on Dhaka-Chattogram Highway in Bhatiary area.
The deceased was identified as Mizanur Rahman, 30, said OC Ahsan Habib of Baro Aulia Highway Police Station, adding that they detained truck driver Afzal Ali after the incident.