Death of Abrar: Bus driver of Suprobhat Paribahan remanded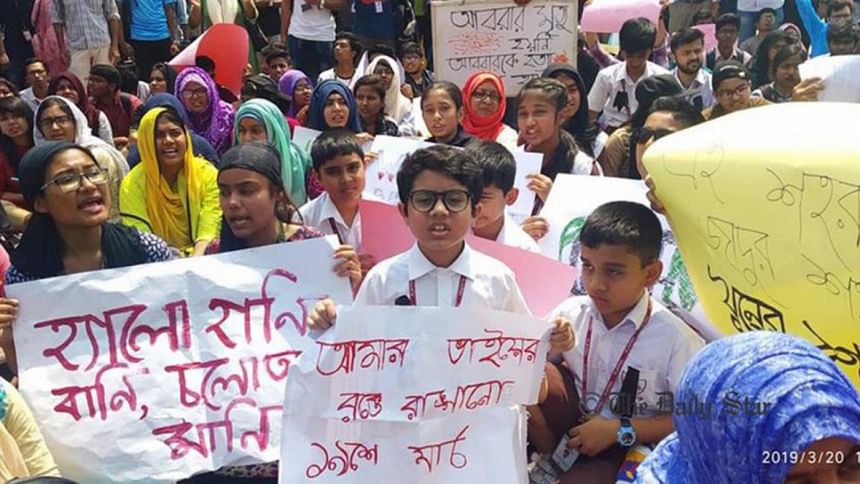 A Dhaka court today placed the bus driver of Suprobhat Paribahan on a seven-day remand in a case filed in connection with a road accident that claimed life of a university student at Nodda near Dhaka's Bashundhara Residential area yesterday.
Dhaka Metropolitan Magistrate Debdas Chandra Adhikari passed the order after Inspector of Gulshan Police Station Aminul Islam produced bus driver Sirajul Islam before the court with a 10-day remand prayer.  
Abrar Ahmed Chowdhury, a first-year honours student of international relations department at Bangladesh University of Professionals (BUP), was killed after a bus ran him over while he was crossing Pragati Sarani Road by using the zebra crossing yesterday.
Police arrested Sirajul, 24, son of Abul Kalam Hawlader, and seized the Suprobhat Paribahan bus that was involved in the accident. Later, Bangladesh Road Transport Authority yesterday suspended its registration.
The victim's father Brig Gen (retd) Arif Ahmed Chowdhury filed the case with Gulshan Police Station yesterday.