Rajib's death: Deadline for probe report extended again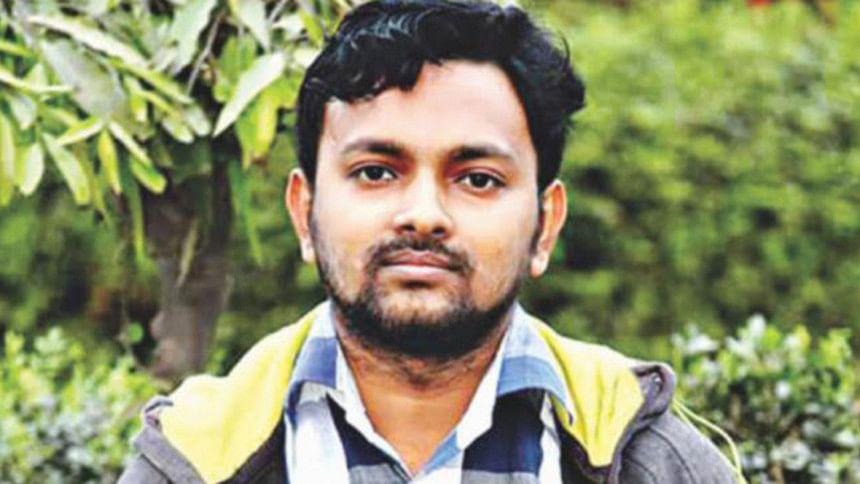 A Dhaka court today asked Shahbagh Police Station to submit by May 22 the probe report of the case filed over the death of Titumir College student Rajib Hossain in April last year.
Metropolitan Magistrate Md Sarafuzzaman Ansary passed the order after Sub-Inspector Edrish Ali, the investigation officer of the case, failed to submit any probe report by today.
With this, the court extended the deadline for submitting the probe report for 11th time.  
The 21-year-old Rajib, a third-year student of Titumir Government College, died after losing his hand that got stuck between two buses in the capital on April 17 last year.
His right hand was severed after it got stuck between two buses that were racing each other in the capital's Karwan Bazar on April 3.
After being in coma for two weeks, Rajib died on April 17.
After the incident, a case was filed against the drivers and helpers of the buses for their alleged involvement with injuring Rajib that led to him dead.
Following the case, police arrested the drivers of the BRTC and Sajan Paribahan buses involved in the incident that led to Rajib's death.
Since then, the two arrestees--Md Khorshed, driver of Sajan Paribahan, and Wahed Ali, driver of BRTC driver of Sajan Paribahan, have been in jail.
Earlier on April 1, the IO told The Daily Star that he would complete the investigation against drivers responsible for death of Rajib within a short time and will submit the probe report to the court.
Following a writ petition, the High Court on May 8, 2018, ordered the bus companies to pay Tk 1 crore to Rajib's family.
The BRTC and Sajan Paribahan challenged the HC's order and the Supreme Court on May 22 stayed the order and asked the HC to form an independent committee to assess the liabilities.
The committee, led by Prof Mizanur Rahman, director of Accident Research Institute at Buet, in its report submitted in September said reckless driving was the "primary cause of the accident".