Rain of relief in Dhaka
It may linger for a while, Met official says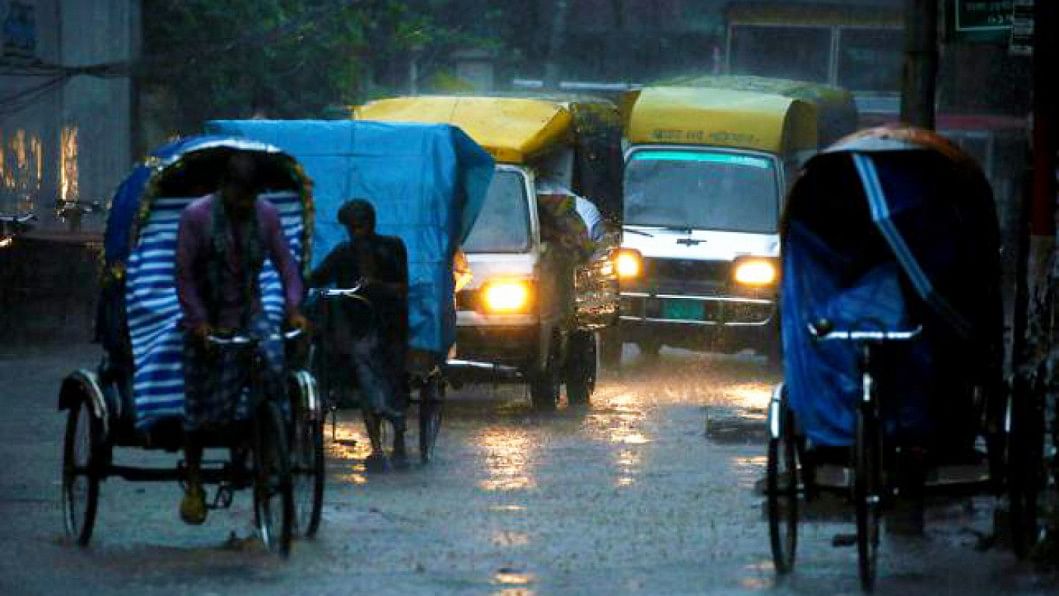 The rain that breathed life into Dhaka life after the surging heat of the last few days might linger for a while, Met office said today.
This rain might persist for upto three days, Sanaullah Mia, an official of Bangladesh Meteorological Department, told The Daily Star.
However, the downpour is expected in brief spells. "It might not rain continuously. But overall, rain is expected throughout the country".
Though the sky began to darken since yesterday morning, the downpour – caused by a low in the Bay – began from around 4:00am today.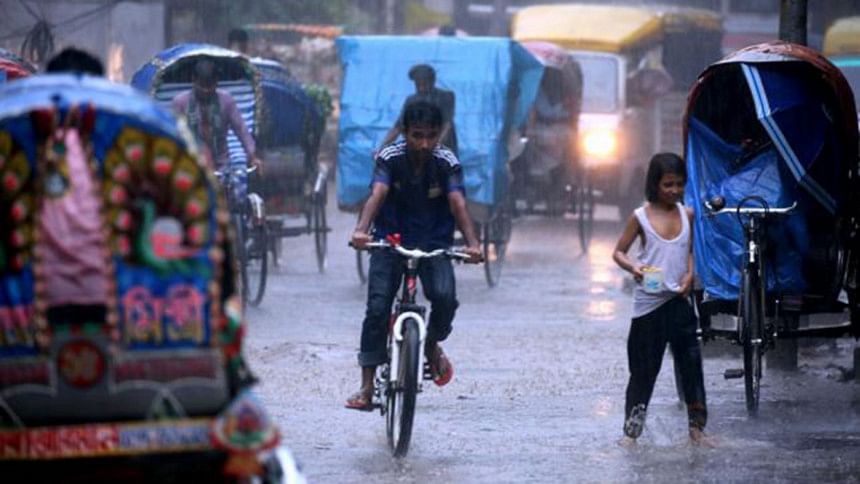 A second spell of rain was witnessed from around 8:00am. Met office said they recorded upto 12 milimetres of rain until noon.
The mercury spiked in the last two days with 36.5 degrees Celcius temperature recorded yesterday and 34.5 degrees measured the day before.
Forecast said, a low has formed over East central Bay and adjoining area. The land depression over Maharastra and adjoining area persists.