Rain to continue till tomorrow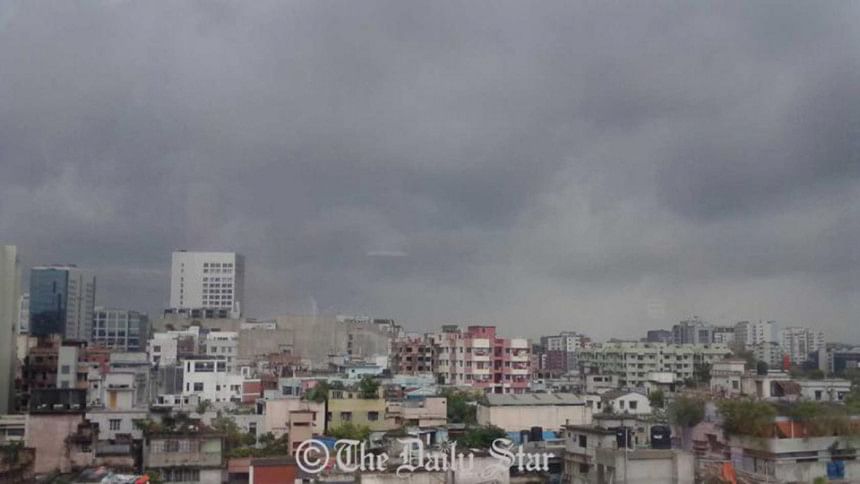 Ongoing moderate rainfall with gusty wind is likely to continue till tomorrow in Dhaka and elsewhere in the country, according to Dhaka met office forecast.
The rainfall may decrease day after tomorrow, an official of Bangladesh Metrological Department told The Daily Star this afternoon.
The met office in its forecast states that light to moderate rain and thunder showers accompanied by temporary gusty or squally wind is likely to occur at most places over Khulna, Barisal, Chittagong, Sylhet and Dhaka divisions till tomorrow.
Moderately heavy to very heavy downpour may occur in other places in the country, it adds.
The wind direction and speed however may be east and southeasterly 15-20kph and temporary gusts can be up to 30-40kph in Dhaka.
Day time temperatures may fall by 1-3 °C and night time temperatures may remain nearly unchanged over the country.
Meanwhile, the tropical storm Komen weakened this morning and is likely to move towards the west-northwestwards inland.