Rain downs Dhaka, threatens landslide in hilly regions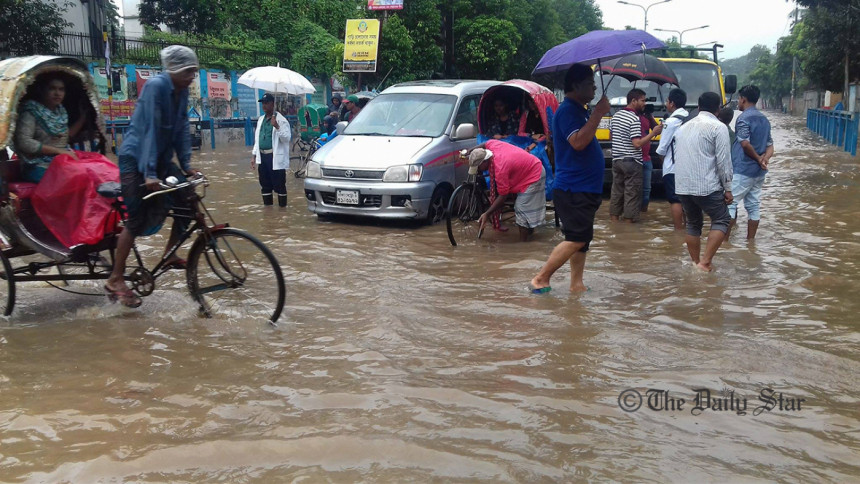 Torrential rainfall of monsoon continued for the fourth consecutive day today and battered Bangladesh, including Dhaka city, throwing life out of gear.
The central Met office has forecast more rains for the next 24 hours and has warned of landslides occurring in the hilly regions throughout Bangladesh.


Bright side is, the squally weather over northern Bay of Bengal, that had prompted the hoisting of cautionary signal no. 3, has passed and the signal will be lowered.
In its latest report, the Met office recorded 12mm rain in Dhaka from 6:00am to 9:00am this morning, UNB reports. Until 6:00am in the last 24 hours, 30mm rain was recorded.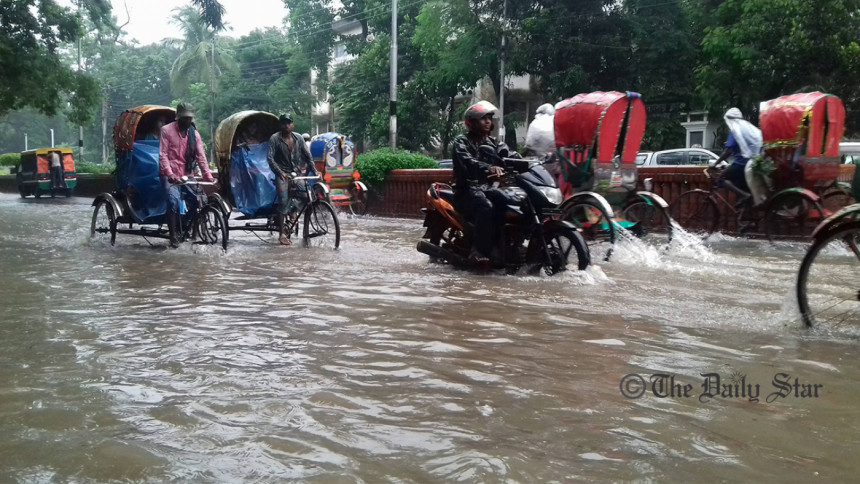 The downpour inundated several key areas of Dhaka city, including Dhanmondi, Dhaka University, Azimpur, Farmgate, Green Road, Mirpur, Mouchak, Malibagh, Motijheel and Gulistan.

It also flooded the Secretariat at Abdul Gani Road and front of the parliament on Manik Mia Avenue which remain so till filing of the report at 3:30 in the afternoon.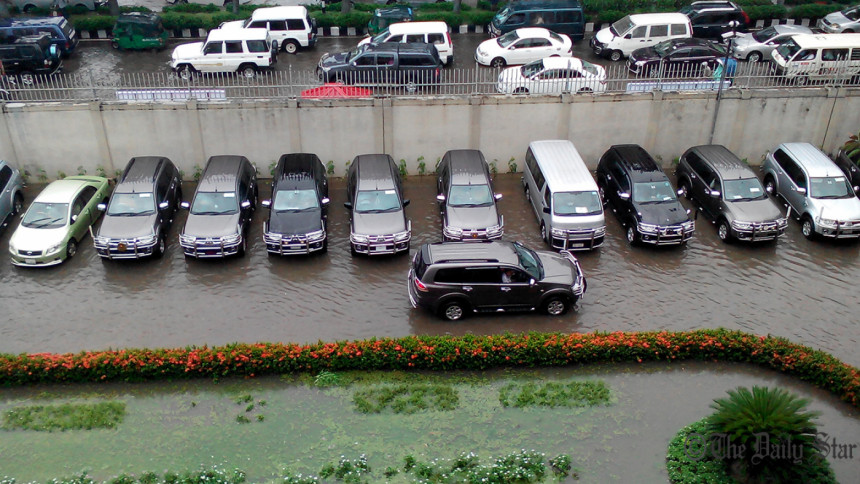 Cumulated with the morning hour rush, it created "intolerable" sufferings for commuters as long queues of vehicles were seen in most of the roads in the city.
It took two and half hours for office-goer Farhana Ahmed to reach her office at Farmgate from her home in Eskaton Garden. "Usually it takes 10 minutes", she told The Daily Star.