Photographer Shahidul picked up from Dhanmondi house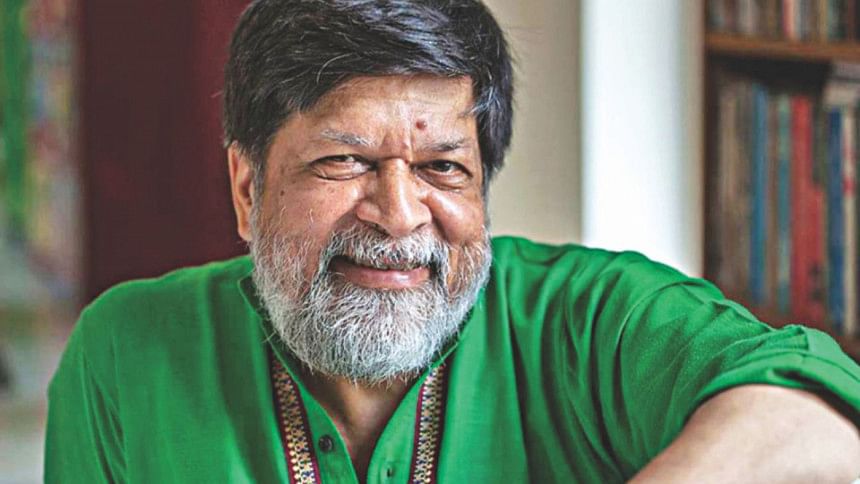 Some unidentified people picked up Shahidul Alam, a noted photographer and the founder of Drik and Pathshala South Asian Media Institute, from his Dhaka's Dhanmondi residence tonight.
A group of 40-50 plainclothes people identifying themselves as detectives came to the building in Dhanmondi 9/A around 10:30pm and stormed into Shahidul's apartment on the third floor, Saydia Gulrukh, director of Drik Gallery, told The Daily Star.
They broke the building CCTV cameras, disconnected intercom connection of the building and finally took him away, Saydia said.
Talking to The Daily Star around 1:04am, Abdullahil Kafi, additional deputy commissioner (ADC) of Ramna Division, Dhaka Metropolitan Police, said they have got such allegation and a police team has been sent to the spot.
A team of Detective Branch of police detained Shahidul from his Dhanmondi residence for interrogation over his Facebook posts on the ongoing student protests, UNB added quoting Additional Commissioner of Dhaka Metropolitan Police (DB) Abdul Baten.
Yesterday afternoon, Shahidul was attacked allegedly by ruling party activists near City College in Dhaka because he was taking a video of Chhatra League students shouting 'Joy Bangla' and slightly before that attacking [on] students.
Soon after the attack, Shahidul took shelter inside a nearby guest house from where he went live on his Facebook page to narrate the incident.