Pathao passenger killed in Airport Road crash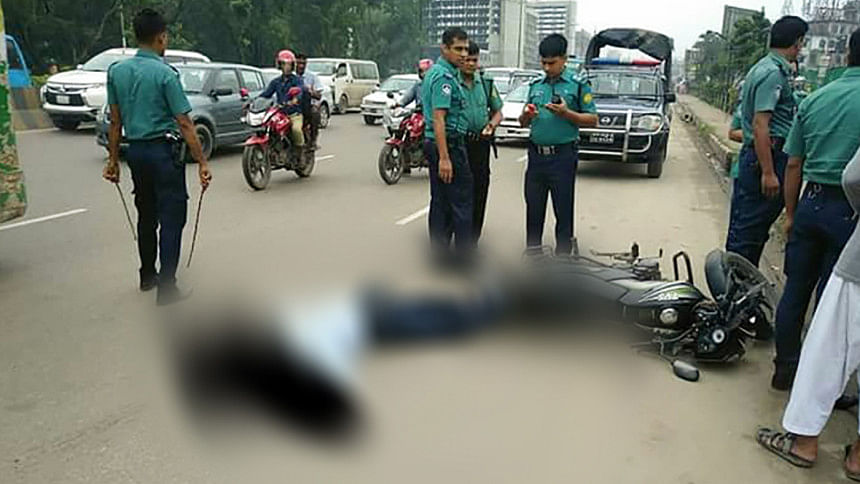 A passenger of Pathao, ride-hailing service, died and the biker was injured when a double-decker bus hit the bike on Airport Road in Dhaka this morning.
Nazmul Hasan, 32, employee of ADN telecom, died on the spot when the bus hit the bike he was riding on, from behind at the intersection around 9:30am, police told The Daily Star.
Police with help of a passersby in the area arrested Azizul Huq, the driver of BRTC (Bangladesh Road Transport Corporation) bus and seized the vehicle immediately after the accident, said Sharif Hossain, a sub-inspector of Airport Police Station.
Hasan was going to Mohakahli from Mollartek of Dakshinkhan in the city, the police official said.