Wasa hikes water tariff for residential, commercial use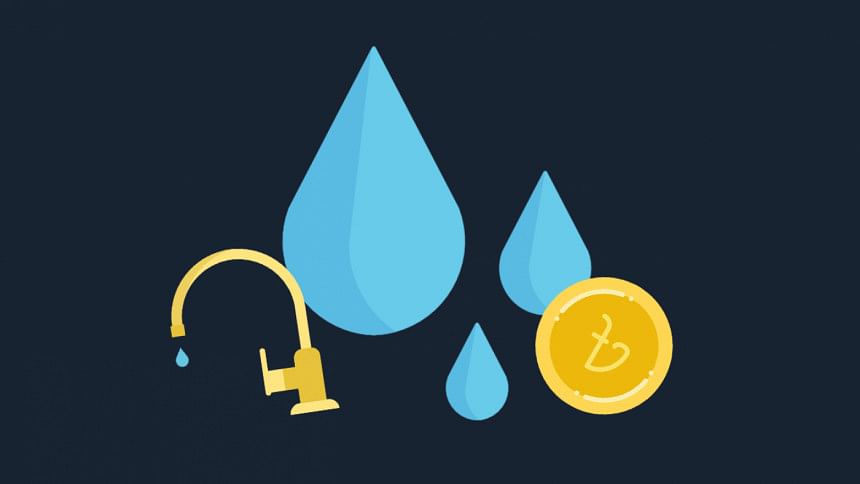 Dhaka Water Supply and Sewerage Authority (Wasa) has again increased water tariff for residential and commercial use.
According to the statement issued by Wasa, consumers will now have to pay Tk 14.46 for each unit (1,000 litre) of water for residential use, instead of Tk 11.57.
For commercial use, Wasa adjusted the price per unit to Tk 40.65 against the existing rate of Tk 37.04.
Dhaka Wasa took the decision as per the instruction of the government in order to adjust the production cost of water following the price hike of gas and electricity, and to balance water sales with the real cost of production and distribution, said a press release issued by Wasa said today.
The new water prices will come into effect from April 1 of 2020.