For the love of birds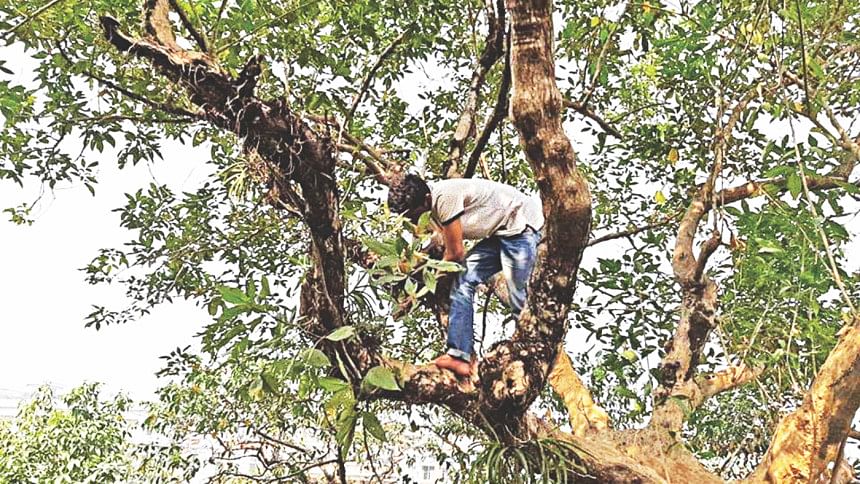 Love has many definitions; it can be expressed in many ways, it can be felt for many things. This is why Valentine's Day, the day of love, is celebrated in so many different ways.
For a group of Sylhet Agriculture University (SAU) youths, expressing their love for birds was the way to celebrate the day.
With the slogan, "Pakhi Bachao, Paribesh Bachao (Save Birds, Save  the Environment)", the youths dedicated the day facilitating living spaces for birds at the university campus and surrounding areas. They did this by setting clay pots on trees where birds can build nests with ease.
The event, titled "Love for Birds", was organised by Pradhikar, an animal rights organisation of the university.
According to Pradhikar, rapid urbanisation around the university area has put severe pressure on avian habitats. As concrete encroaches, birds of all species are left with little inhabitable space.
The organisation has been hosting the event for the last couple of years. Along with birds, the programme also expresses Pradhikar's affection for all living animals of the planet.
Ahmed Rafi, president of Pradhikar, said, "Deforestation has become a major threat to all living animals of the planet. Birds are directly affected by it. It is our responsibility to help birds survive in nature for the betterment of our ecosystem."
"This event is a symbolic gesture to raise awareness among people so that our avian friends don't face extinction as a result of our wrongdoings," he added.