Tajia procession brought out in Dhaka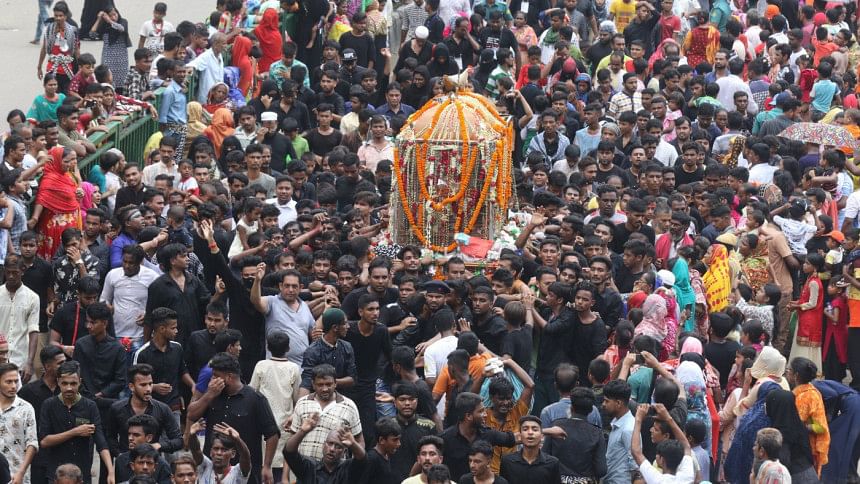 Members of the Shia community brought out Tajia processions in Dhaka yesterday amid tight security, marking the holy Ashura.
The main procession was brought out at 10:00am from Imambara Hussaini Dalan in Old Dhaka.
Mohammad Maksud Hossain, a member of the community, told UNB that the procession will end at 2:00 pm in Jhigatola area.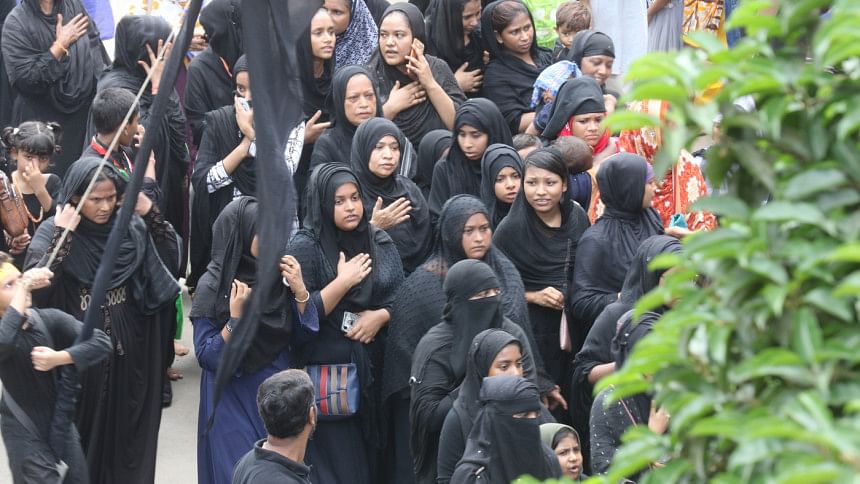 "We have brought out our procession following all directives of the Dhaka Metropolitan Police. We are not carrying any weapon like knife, sword and other sharp weapons in the Tajia procession," he said.
 Dhaka Metropolitan Police (DMP) Commissioner Asaduzzaman Mia on Saturday said foolproof security measures have been taken over Tajia procession.
 He said the use of all kinds of sharp weapons, metals, flammable objects, bags, pots, sticks, knives, swords and fireworks is prohibited during Tajia procession.
 Asaduzzaman also said no bike can take part in the mourning procession and the height of flag in the procession cannot exceed 12 feet.
 No one from different streets will be allowed to enter the procession halfway. To participate in the procession, all must go to the beginning point, he said.
 Before entering the mourning procession, all must go through archways and metal detectors and body search, the DMP commissioner said.
 Holy Ashura, commemorating the martyrdom of Hazrat Imam Hussain (RA), is being observed in the country today with due religious fervour and solemnity.
 On this day in the Hijri year of 61, Hazrat Imam (RA), grandson of Prophet Hazrat Muhammad (SM), along with his family members and 72 followers had embraced martyrdom in the hands of Yazid's soldiers at the desert of Karbala to uphold the teachings of Prophet (SM).
 The day is a public holiday.