Suhrawardy Hospital resumes operation after fire
It is a lesson for all, says Health Minister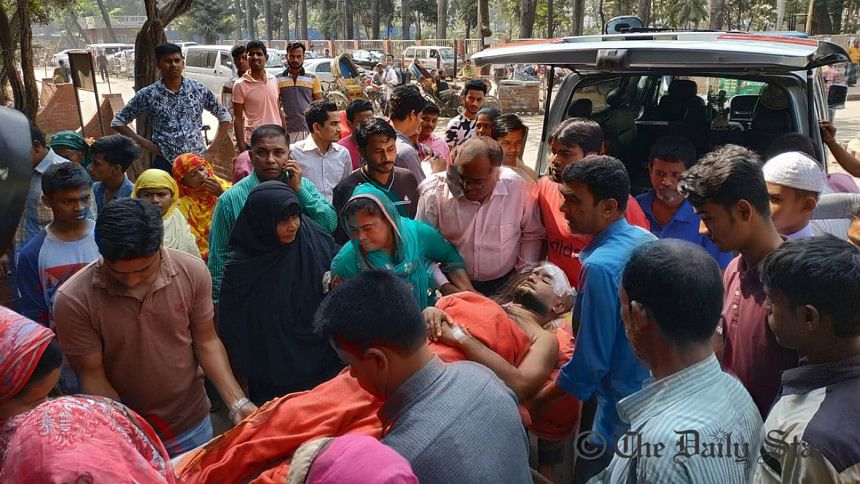 The Shaheed Suhrawardy Medical College Hospital started operations this morning, hours after a fire broke out in the hospital last evening.
Around 350 patients have been shifted inside the hospital since morning, the hospital's Director Prof Uttom Kumar Barua told The Daily Star.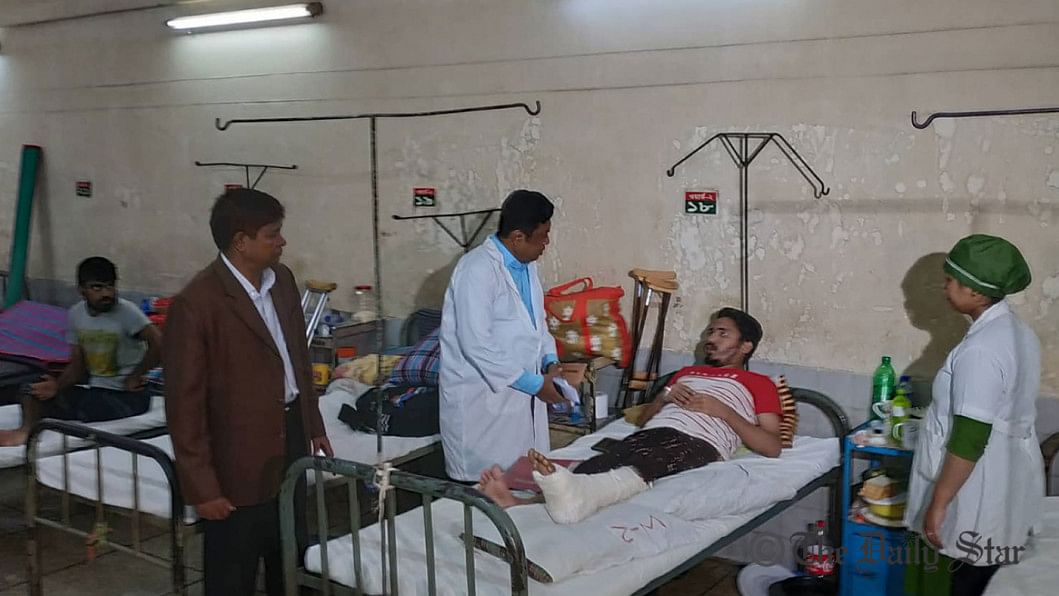 Among the total, 1,174 patients -- 526 male, 576 female and 72 child patients -- were shifted to other government hospitals last night after the fire originated at the children's ward on the second floor of the new building of the hospital and spread to the store room on the ground floor, he said.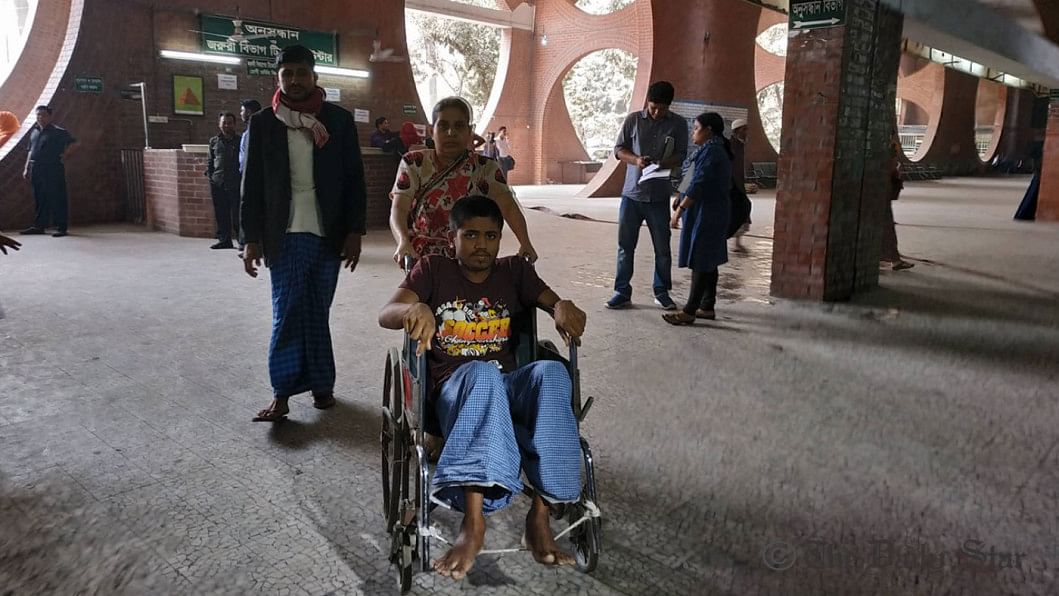 Four wards, out of total 13 wards and a burn unit, bore the brunt in the fire which will remain closed for investigation, the director said.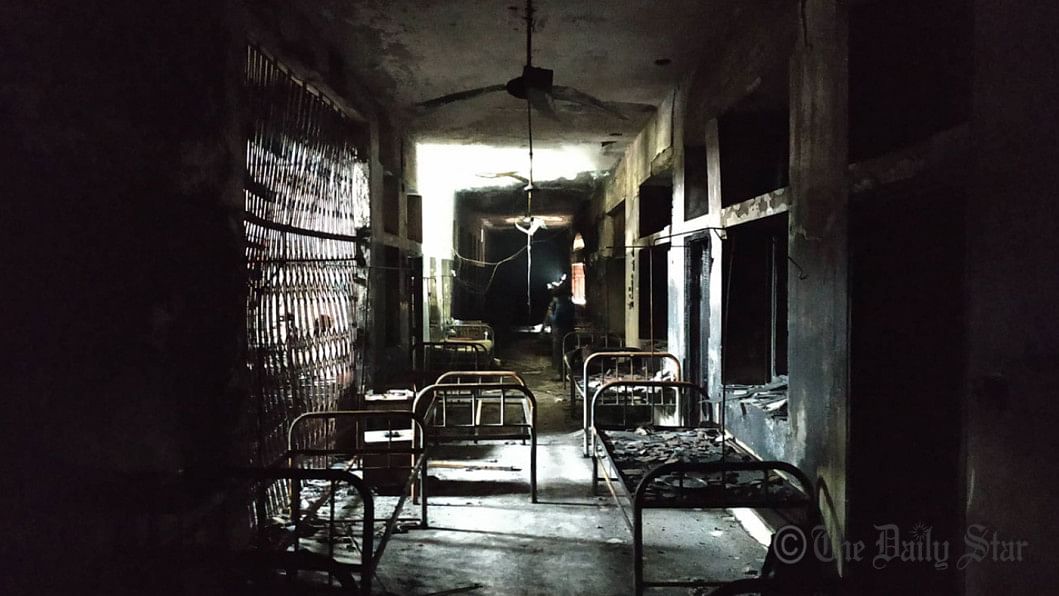 "The emergency ward was reopened last night and some others went on operation today. We hope all the wards except for those four affected wards will be able to resume normal function from tomorrow," he added.
Many important files contain history of the patients got burnt or lost last night due to yesterday's fire incident. Attendants of the patients were seen rushing to the hospital seeking their files.
Meanwhile, the hospital currently is not receiving child patients as the children's ward was severely affected.
A LESSON FOR ALL: HEALTH MINISTER
Stressing the need for improving the fire fighting capabilities at all government hospitals, Health and Family Welfare Minister Zahid Maleque today said the fire incident at Shaheed Suhrawardy Medical College Hospital (SSMCH) is a lesson for all concerned, reports UNB.
"Now it's a must to improve the fire fighting capabilities of all government hospitals," he said at a press briefing on the fire accident at SSMCH held at his Baridhara residence.
The Minister said that all the electrical connections and the damaged sections of the hospital will be examined to find out the reason behind the accident.
"In all government hospitals fire-fighting equipment will be checked regularly. Safety Drills will be conducted at regular intervals," the minister said.
The Health and the Home Ministries formed two separate committees to investigate whether a short-circuit caused the fire or something else, he added.
WHEN AND HOW WAS THE FIRE ORIGINATED?
The fire broke out on the second floor around 6:00pm yesterday but what caused the fire could not be confirmed yet.
Sixteen firefighting units was able to douse the fire around 9:00pm yesterday.
All the patients, including those at the intensive care unit (ICU) and the surgery ward, had to be evacuated from hospital following the fire yesterday.
A seven-member committee was formed to investigate the incident and was asked to submit its report in three days.