RU Fazilatunnesa hall provost removed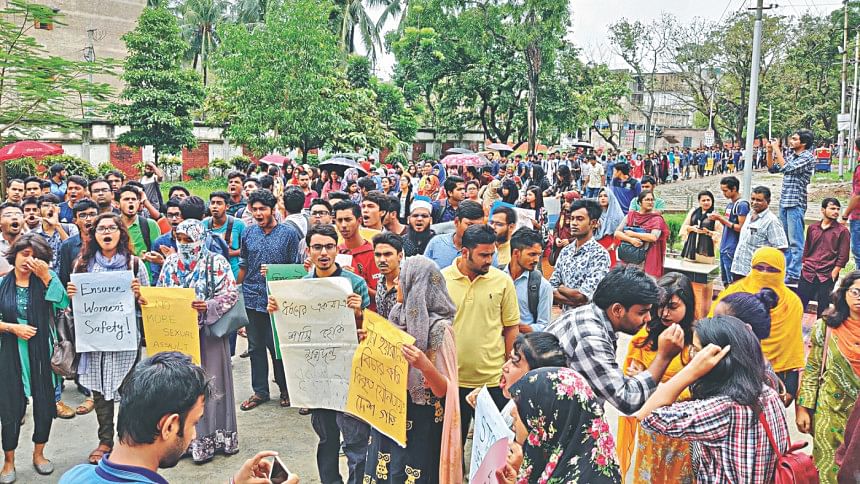 Rajshahi University (RU) authorities removed the provost of Bangamata Sheikh Fazilatunnesa Hall today in the wake of students' protest over "her negligence in duty".
The university authorities have issued a letter in this regard.
Professor Bithika Banik, a teacher of Sanskrit department, was removed from the post of Fazilatunnesa hall provost for the sake of the university's reputation, the letter read.
Meanwhile, Anjuman Ara, assistant professor of Marketing department, was appointed as acting provost of the hall, RU Registrar Prof MA Bari confirmed it to our RU correspondent.
The students began a demonstration yesterday demanding removal of Prof Bithika after an incident of sexual harassment of their fellow took place at her house allegedly by her brother, Shyamol, in the city's Dharampur area.
The victim filed a case with Motihar Police Station against Shyamol saying that the accused forced himself onto her after the provost had to leave the house around 1:30am, answering a call from the dormitory.
Shyamol was arrested soon after the case was filed on Wednesday.