Spelling Bee returns with 5th season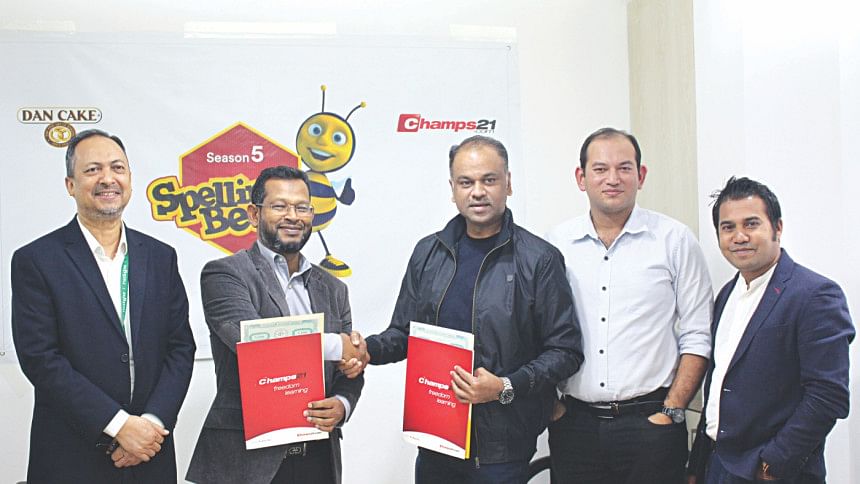 Spelling Bee is back.
Dan Cake has joined hands with Champs21.com to organise the 5th season of the English spelling competition initiated by The Daily Star.
In this regard, an agreement signing ceremony was held at the head office of Dan Cake, says a press release.
Hosted by Champs21.com, the competition, also an initiative of The Daily Star, first started in 2012.
At the ceremony, Firoz Ahmed, chief operating officer of Dan Foods Ltd, said, "Spelling Bee is committed to building a confident and skilled generation for the nation. Dan Cake is delighted to be a part of this wonderful initiative."
Russell T Ahmed, CEO of Champs21.com, said, "Bringing back spelling bee makes me very hopeful and optimistic that we will be able to not only teach our students to be better spellers but also help them become leaders of tomorrow."
To participate in the contest, students of classes VI to X from both Bangla and English mediums can visit www.champs21.com
The competition comprises of three rounds -- online game play, divisional and TV.
Top 96 spellers will appear in the TV round to contend for the champion's title. The champion will be awarded with a trophy, Tk 5 lakh and air ticket for a trip to Washington DC.