Prof Wahiduddin passes away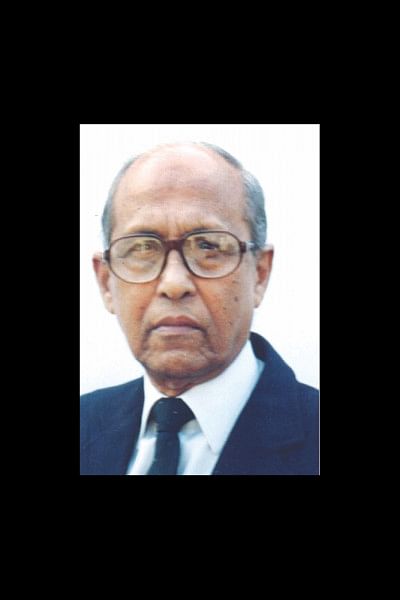 Prof Wahiduddin Ahmed, former vice chancellor of Bangladesh University of Engineering and Technology (Buet), passed away at the capital's Birdem hospital yesterday. He was 95.
He left behind a son, three daughters, grandchildren and thousands of students all over the world, says a press release.
His namaz-e-janaza will be held at 10:30am tomorrow on Buet playground. Later, he will be buried in his family graveyard in Matlab of Chandpur.
Wahiduddin joined Ahsanullah Engineering College in 1950 after obtaining his M Engg degree from University of California, Berkeley.
He received his PhD from University of Wales, Swansea in 1962 and on his return he was appointed the head of the Department of Civil Engineering at EPUET.
He joined as the first principal of Chittagong Engineering College in 1967 and the director of Technical Education in 1972.
In April 1975, he was appointed vice chancellor of Buet and relinquished his position in 1983. From 1986 to 1992, he was the vice chairman of Council of BITs.
In December 1990, Wahiduddin was appointed an adviser to the interim government led by the then president Justice Shahabuddin Ahmed.
He was a fellow of the Institution of Engineers, Bangladesh and the Bangladesh Academy of Sciences.
He was associated with a large number of voluntary organisations. He was secretary general, president and ombudsman of Diabetic Association of Bangladesh.
Dr Wahiduddin Ahmed played a very important role in the development of engineering and technical education in Bangladesh. Buet alumni express deep shock at his demise and pray for the salvation of his departed soul.