Loans for Covid-19 Returnee Migrants: Only 9cr of 200cr disbursed till now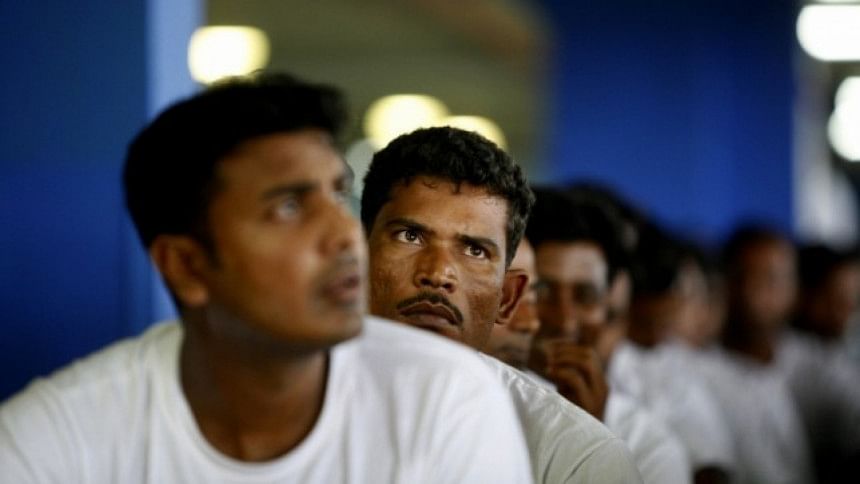 Probashi Kallyan Bank has so far disbursed about Tk 9 crore from the Tk 200-crore special loan for coronavirus-affected returnee migrants' reintegration, the bank's acting managing director Abnus Jahan said yesterday. 
Till November 20, the disbursed amount was only about Tk 4.6 crore, he told a discussion held at the capital's Probashi Kallyan Bhaban.
Wage Earners' Welfare Board (WEWB) organised the discussion, marking International Migrants Day.
The bank started disbursing the loan from September 21, after the expatriates' welfare and overseas employment ministry announced the special scheme to support economic reintegration of the returnees.
WEWB provided the money from its fund to create the special loan.
Jahan said they have been working to accelerate the disbursement process.
At present, the bank's total workforce consists of 260 employees, and it has 67 branches across the country, he said.
Addressing the discussion, Ahmed Munirus Saleheen, secretary to the expatriates' welfare ministry, urged the ministry's officials and its different institutions to be proactive and pro-people while providing services.
WEWB Director General Hamidur Rahman said the board will take measures to increase quality of its services.
Shamsul Alam, director general of Bureau of Manpower, Employment and Training, and Saiful Hassan Badal, managing director of Bangladesh Overseas Employment and Services Limited, among others, spoke at the discussion.
At the programme, WEWB handed over bank cheques as educational grant among migrant workers' family members. An injured migrant worker and family member of a deceased worker received bank cheque for the workers' service benefit.