Govt to scrap Siraj's MPO over Nusrat murder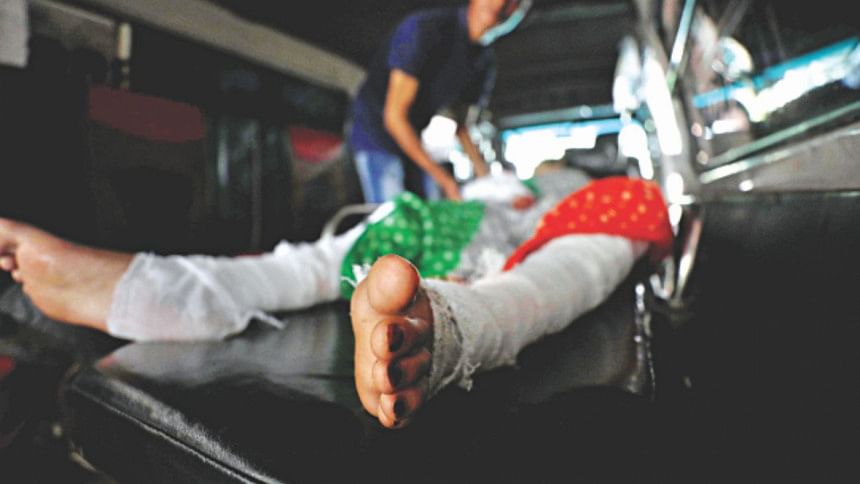 The Directorate of Madrasa Education (DME) has written a letter to the authorities concerned for scrapping the monthly pay order (MPO) of Feni's Sonagazi Islamia Senior Fazil Madrasa Principal Siraj Ud Doula, the main suspect in killing of Nusrat Jahan Rafi.

The DME wrote to Directorate of Secondary and Higher Education (DSHE) also for cancelling the MPO of Afsar Uddin, a lecturer of English department of the madrasa on the same ground, said a letter issued by the DME today.

The duo was made accused in separate two cases lodged with Sonagazi Police Station allegedly for assaulting Nusrat sexually and setting the madrasa student ablaze, the letter said.

According to the rules, the DSHE now will issue an order scrapping the MPOs of the two teachers as they were arrested and behind the bars in connection with the case, the letter said.    

A group of people set Nusrat on fire pouring kerosene on her on April 6 as she refused to withdraw a case despite repeated pressure from the accused last month.

The 18-year-old girl was an Alim examinee, lost her battle for life at the burn unit of Dhaka Medical College Hospital, five days after she was set afire -- an incident that touched off outrage all over the country. 

Following the incident, the principal of the madrasa was suspended and a three-member probe body was formed to investigate the matter.

A total of 11 people including the madrasa principal Siraj have so far been arrested in connection with the arson attack.