Classes boycotted at DU during strike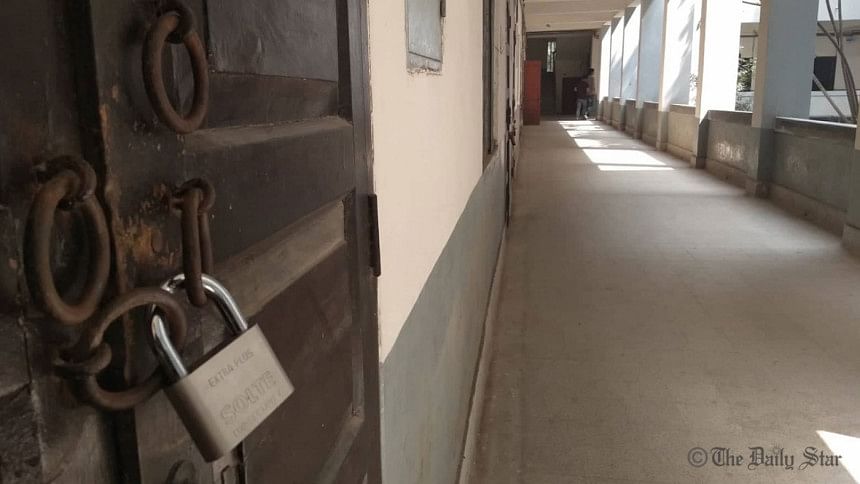 Classes have been boycotted at Dhaka University after yesterday's strike call by major panels who pulled out of Dhaka University Central Students' Union (Ducsu) election.
Our correspondents visited Faculty of Fine Arts to find no classes being taken in the morning hours. The entire university had a deserted look with low numbers of students.
Bangladesh Chhatra League (BCL) activists who were demonstrating at campus against the election result of Ducsu also were denying anyone to enter the university premises.
"We cannot accept that a Shibir man like Nur will be the VP of an institution such as Dhaka University," Harunur Rashid Rasel, organizing secretary of BCL at Bangabandhu Hall, said.
"Until this is resolved, no examinations or classes will go on at the university," he told The Daily Star at the university entrance in Nilkhet, which was blocked by BCL men.
BCL activists put up a barricade at the gates of Nilkhet. They were denying anyone to enter the campus. Even a teacher was seen to have been turned away.