DU finds two teachers guilty of plagiarism; tribunal formed
Probe body submits report after three years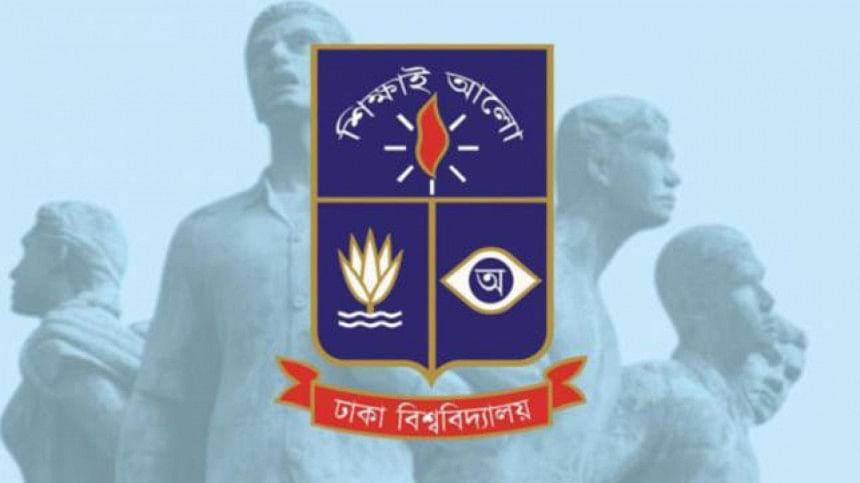 Dhaka University (DU) authorities have found proof of plagiarism in a joint article of two of its teachers and formed a tribunal to determine their punishment. 
They took the decision at a meeting of the university syndicate, after the probe body dealing with the matter submitted their report three years after its formation, breaching the time-frame of only four weeks for submission.
DU syndicate, the university's highest governing body, formed the five-member body on September 27 in 2017.
The investigation committee, headed by then pro vice-chancellor (education) Prof Nasreen Ahmad, submitted the findings at Wednesday's syndicate meeting, but did not mention or recommend any punishment.
DU Pro-VC (Administration) Prof Muhammad Samad confirmed the matter to this newspaper.
"The submitted report stated that the allegations against the two teachers have been proven true. The syndicate later ordered forming a tribunal to determine their punishment," he said.
In 2017, Chicago Journal's editor claimed that Samia Rahman, an associate professor of mass communication and journalism, and Syed Mahfujul Haque Marjan, a lecturer of criminology, copied from the journal's articles without proper citations.
He had claimed that the co-authored article had copied without proper citations from French philosopher Michel Foucault's article titled "The Subject and Power", according to a letter, which was read out at September 28, 2017's meeting.
The 19-page article by Foucault was published in University of Chicago Press's journal Critical Inquiry in 1982.
The article with plagiarism is "A New Dimension of Colonialism and Pop Culture: A Case Study of the Cultural Imperialism", published in Social Science Review, the journal of DU social science faculty, in December, 2016.
Contacted, Samia said she will follow legal procedures in this regard. In 2017, she said she was abroad when the article was published, and Marjan submitted it without consulting her.
"I filed a complaint to Farid Uddin Ahmed, then dean of the social science faculty, after seeing the article published in the journal in my name without my consent."
Marzan, who is now in the US, was unavailable for comment.
According to DU regulations, if any faculty member is found guilty of plagiarism, the highest punishment is to terminate them from the job. But according to the university's tradition, the syndicate usually demoted guilty teachers.
However, the syndicate on Wednesday terminated three teachers -- BNP-backed Prof Morshed Hasan Khan of marketing for defaming Bangabandhu, assistant professor Radia Taisir of statistics for staying abroad without the university's permission, and former Prof Saiful Islam of theatre and performance studiesfor not returning after a study-leave-- said a DU press release yesterday.