DNCC mayor cancels leave of officials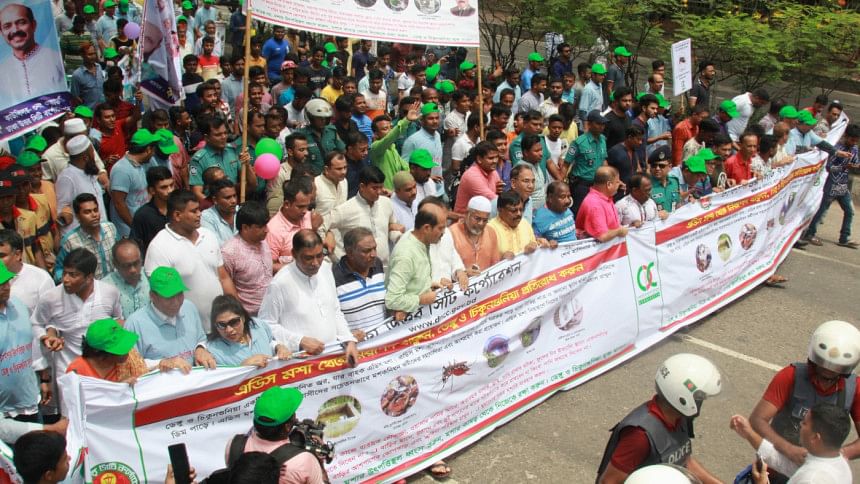 Dhaka North City Corporation (DNCC) has cancelled leave of all officials of its waste and health management departments in a bid to control the spread of dengue, chikungunya and other similar diseases in the city.
DNCC Mayor Atiqul Islam today made the announcement while addressing an awareness building rally held at Manik Mia Avenue in Dhaka this morning.
The mayor also called upon all the city dwellers to be aware so that menace of the mosquito-borne diseases can be curbed.
Home Minister Asaduzzaman Kamal and high officials of the Directorate General of Health Services (DGHS) also attended the rally to make it successful.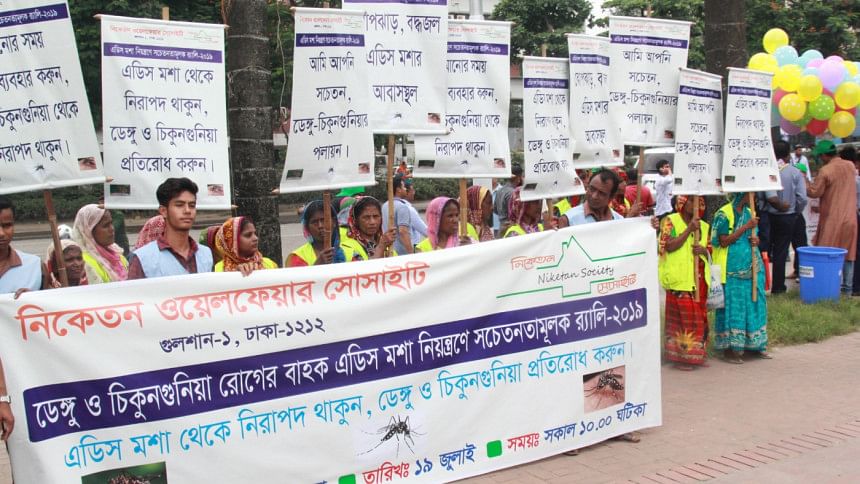 Apart from this, all ward councilors of the DNCC along with people from all walks of life also took part in the rally holding different kinds of awareness building placards, festoons and banners to make the efforts a success.