Blast hurts 3 at police box in Ctg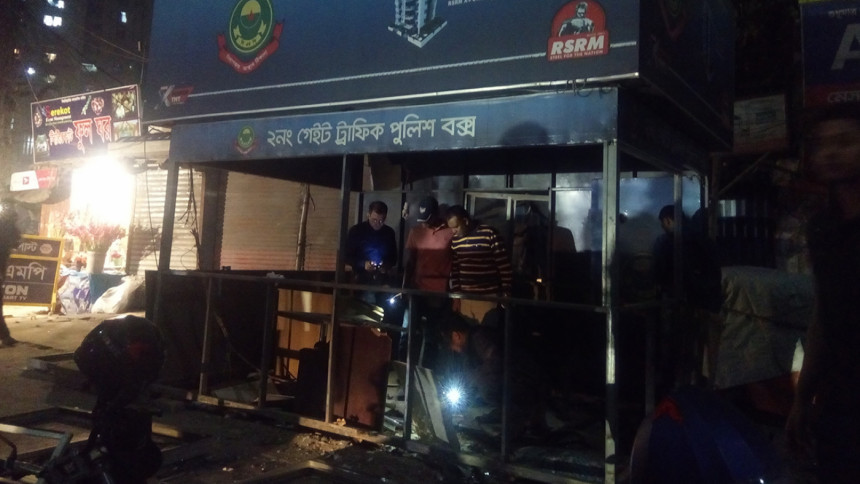 Two policemen and a pedestrian were injured in a "bomb" explosion inside a traffic police box in Chattogram city's Sholoshahar Gate-2 area around 9:30pm last night.
Of the injured, traffic sergeant Arafat Hossain had his face burnt, said Mohammad Shahidullah, deputy commissioner (traffic north) of Chattogram Metropolitan Police.
The identities of the two others, who suffered minor injuries, could not be known immediately. The injured were taken to Chattogram Medical College Hospital.
On information, a bomb disposal unit of the CMP rushed to the spot and cordoned off the area, Shahidullah said.
Officials of the unit suspected that it was an explosion of an improvised explosive device.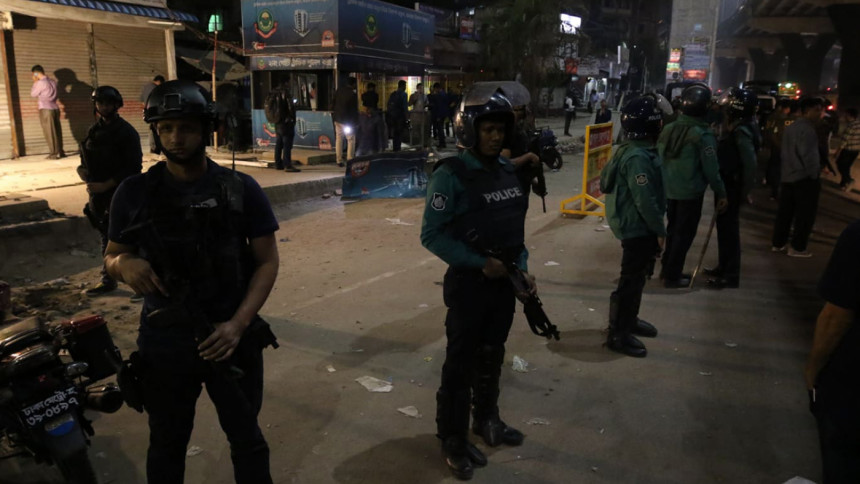 Visiting the area around 11:00pm, The Daily Star found the traffic police box was badly damaged in the explosion. Police were collecting footage from CCTV cameras installed in the area.
Amena Begum, additional commissioner (administration) of CMP, said they collected evidence from the spot.
"Our bomb disposal unit is working alongside a SWAT team. A bomb disposal team from Dhaka will be here. Officials of the Police Bureau of Investigation have also come."
She said they issued an alert for the policemen across the city.