Charge sheet on Abrar murder by this week: Monirul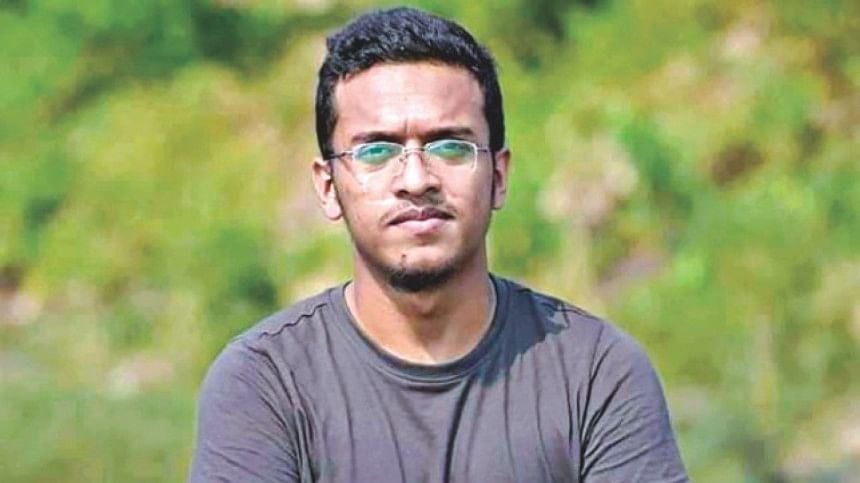 Charge sheet in the Buet student Abrar Fahad murder case will be submitted by the current week, Monirul Islam, additional commissioner of Dhaka Metropolitan Police (DMP) said today.
"We are expecting to submit the charge sheet by this week as we have already made a significant progress in preparing it," said Monirul, also chief of Counter Terrorism and Transnational Crime unit of the DMP.
He made the remarks while speaking as chief guest at a debate competition held at Bangladesh Film Development Corporation (BFDC) in the capital Dhaka.
Debate for Democracy, a non-government organisation familiar for arranging debate competitions on different issues, organised the event on whether student politics is responsible for Abrar murder.
When asked whether they are facing any political pressure in preparing the charge sheet, he said they have clear direction to take steps against all of those who were directly or indirectly involved with murder, regardless of their political identities.
"The case was filed against 19 people. As we found involvement of some others, we have arrested a total of 21 persons so far and two or three more persons may be included in the charge sheet," said Monirul.
On October 6, a group of Chhatra League leaders of Bangladesh University of Engineering and Technology (Buet) beaten Abrar to death at a room of Sher-e-Bangla Hall of the university, following a Facebook post which he criticised the government for singing an agreement with India a day earlier.
A few days later, the BUET authority banned all political activities on the university campus as per the demand of the students protesting Abrar murder.
Monirul said student politics or a particular organisation cannot be blamed for the murder of Abrar Fahad as the murderers were morally corrupt.
"Those who killed Abrar, were miscreants and criminals. There is no chance to identify them under the banner of any organisation.  I don't think any political or social organisation believes in the agenda of killing people," he said.
At the event, replying to a query about failure of the policemen to rescue Abrar in time, Monirul said police didn't have sufficient information while the incident was taking place rather, they just heard of chaos.