Mini bar, casino at Aziz Mohammad Bhai's house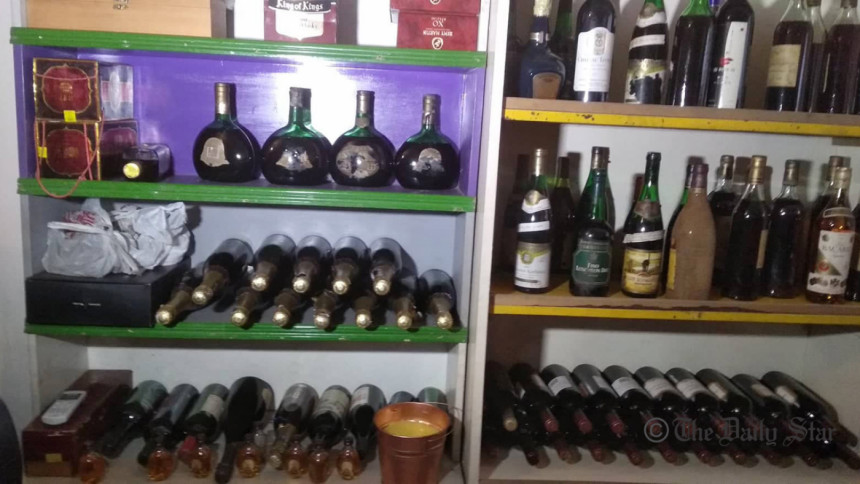 The Department of Narcotics Control (DNC) today seized a huge quantity of illegal liquor and casino equipment from the house of Aziz Mohammad Bhai, an industrialist and film producer, in Gulshan-2 of Dhaka this afternoon.
The DNC team along with law enforcers seized liquor and beer of different brands, casino equipment and shisha bar conducting a drive at the house and rooftop of the building, DNC Assistant Director Khurshid Alam told The Daily Star. 
During the drive, the lawmen also detained Nabin Mandal, a caretaker, and Meer Md Parvez, a house help of the house, for interrogation, our staff correspondent reports from the sport quoting Fazlur Rahman, additional director of the DNC.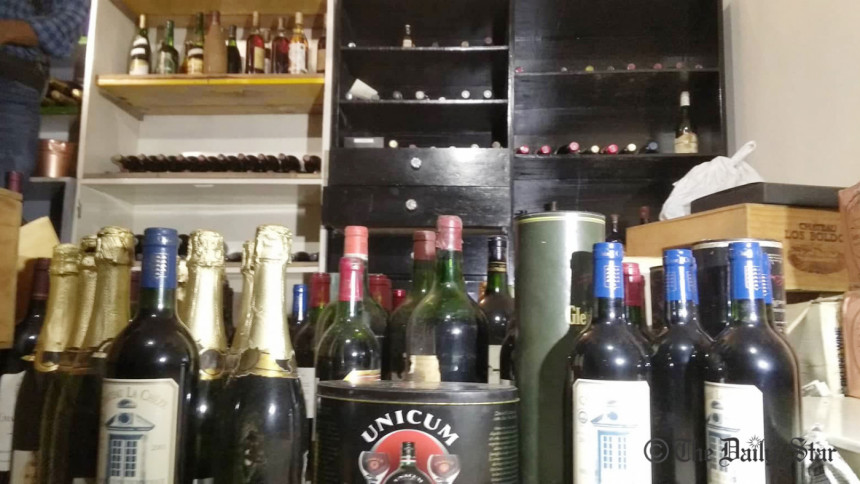 Nabin Mandal told the DNC team that he has been working as a caretaker of the house for the last seven years, but he did not see the house owner Aziz Mohammad Bhai.
Acting on a tip-off, two DNC teams conducted the raid and seized the liquor, casino requirements and others valuables from the house, the DNC additional director said.
Aziz Mohammad Bhai along with his family members lives in Bangkok and frequently comes to the house, the DNC official told the newsmen during the raid.
There is a mini bar in the house and a group of people used to come here for playing casino and taking liquor, Fazlur Rahman said.