A brawl of brains
Open-air chess brings people together in Hatirjheel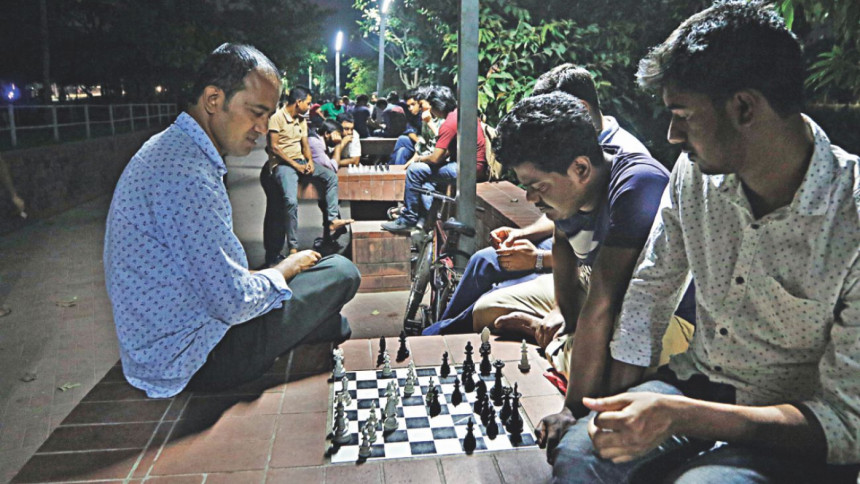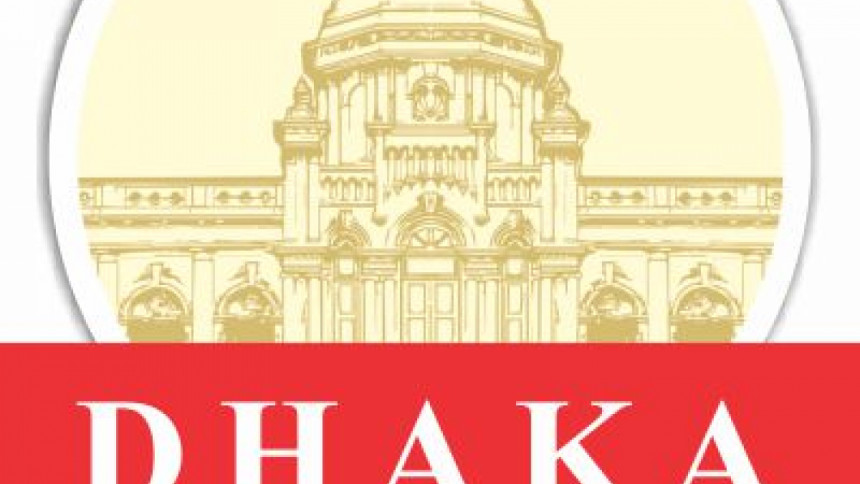 A hush falls over the concrete bench as a small group is huddled around two men sitting across each other, eyes locked on the 64 squares of alternating colours and the black and white pieces on them, trying to outsmart the other. The buzz of mosquitoes fills the air, but neither the competitors nor the audience are perturbed by it.
The audience anticipates that the game is nearing its end, as Mehedi, a 40-year-old businessman from Mouchak, closes in on Shawon, also a trader. The tension in the air breaks as the checkmate is completed, and the chess pieces are put back in order on the board embedded on the table.
"After playing three rounds with him, I have managed to win this one," says Mehedi with an affable smile, ready to go for another bout.   
The Hatirjheel project, which opened to public in 2013, has become a popular recreational space among people from all walks of life. As sun goes down, many come here to meet friends, have a chat, and leisurely saunter around. A small group gathers at the venue regularly, to play chess.
A total of 14 chess boards are painted on concrete tables for public use, near the Moghbazar entrance of Hatirjheel. Anyone who wants to play can bring their own chess pieces, and it is not hard to find other enthusiasts ready to sit across the table. The scene also draws a number of spectators, who enjoy a good cerebral contest.
"Whenever we come here, we get to meet new people and play with them," said Mehedi, who has been playing there for the last four years.
From university students to retired service holders, the player-base is as diverse as it is welcoming to newcomers. Age or background is not important to them, as long as they enjoy the game.
"I have been coming here since my college years. I did not know how to play chess. I started to learn the game by watching others, and it has become a sweet addiction," said Atik, an honours student of National University, who lives nearby.
"In this city, we don't have a lot of options for recreation. Playing chess in the open with different people is a wonderful experience," added Atik.
"I have been playing chess since I was young. I'm still learning. Whenever I see a new move from an opponent, I try to learn it," said Abdul Kaiyum, a retired army official, who comes to Hatirjheel once a week.