Jobike hits Dhaka streets
The bicycle rental firm expands service after success in pilot schemes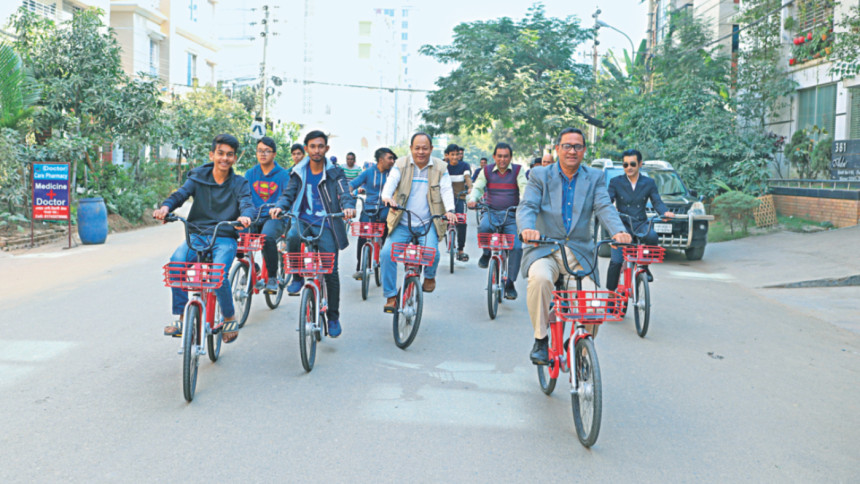 Bicycle rental company Jobike yesterday rolled out its service in Dhaka, a year after its successful piloting in Cox's Bazar, as part of its plan to transform the two-wheelers as one of the main modes of transport in the congested city.
In Dhaka, the service will be provided in Mirpur DOHS with 50 bicycles on a pilot basis.
To rent a bicycle from Jobike, one has to download the mobile application and open an account. The app would show the nearby docks with available bikes. After entering the payment information a QR code will be provided, which needs to be scanned to unlock the bikes from the dock.
In Dhaka, for each minute the rider will be charged Tk 1, and the bicycles must be returned to the point where they were taken from.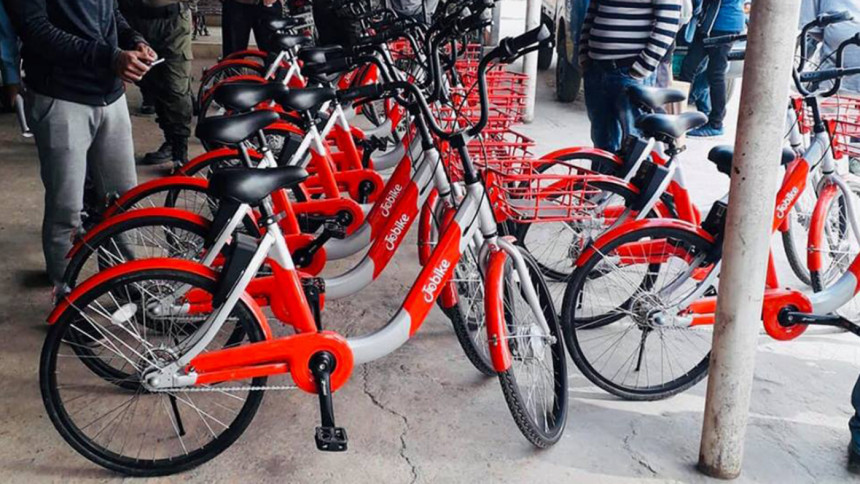 Jobike has appointed some retail points around their service area, where riders can top-up their account balance and pay for their service.
The company is now working with mobile financial service provider bKash and within next one month customers will be able to pay through the platform.
After getting huge response in Cox's Bazar, the company rolled out commercial operations on the campus of two public universities: Jahangirnagar and Chittagong.
"We have received extraordinary responses from our customers in the three places, so we are now launching it in the capital," said Mehedi Reza, founder and chief executive of Jobike.
Currently, 100 two-wheelers are running in Jahangirnagar University, 50 in Cox's Bazar, and another 50 in the University of Chittagong.
This week the start-up will add another 50 bikes in the University of Chittagong as the demand is very high, Reza said. "A few days ago, students chanted slogans demanding an increase in bike numbers."
The company is also working to roll out the service in Bashundhara residential area within the next two months, said Reza, adding that there were also plans to cover Gulshan, Baridhara, Uttara and Dhanmondi.
As of now, the Internet of Things-based specially-designed bicycles are being used 3,000 times a day. The Jobike application has already been downloaded 35,000 times and it is increasing every day.
The company plans to cover major parts of the country within a year.
"This will help in building clean and smart cities in Bangladesh," said Reza, also a former product operations manager at Alibaba Group, the world's largest online trading company.
With bicycles being an environment-friendly mode of transport, the rental service is very popular in large cities such as London, New York, Melbourne, Paris, Madrid, Copenhagen and Singapore.