Ambulance runs over woman in city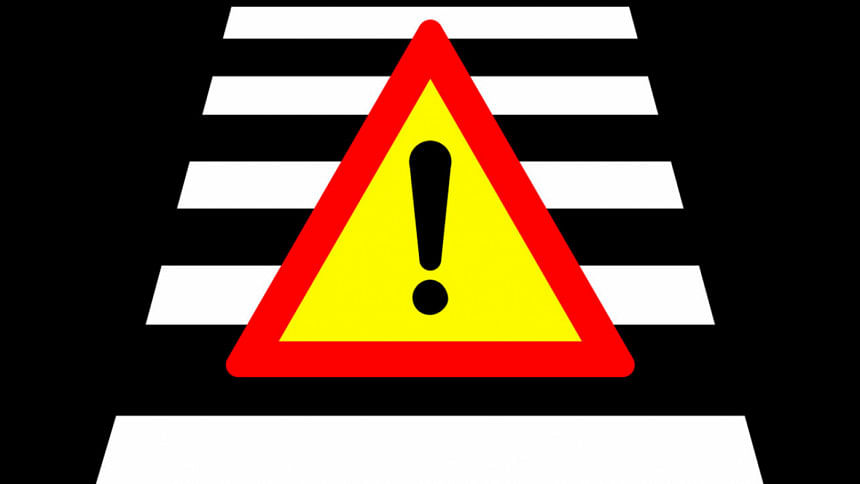 A woman was run over by a speeding ambulance on Panthapath in Dhaka city this morning.
The deceased was identified as Shilpi Begum, 35, a low-living resident of West Razabazar in Dhaka. She used to earn bread as a household help.
An ambulance ran her over near Square Hospital around 6:00am, GG Biswas, officer-in-charge of Sher-e-Bangla Nagar Police Station, told The Daily Star.
She was first rushed to Shamorita Hospital, and later to Dhaka Medical College Hospital where she was declared dead by the doctors.
The ambulance has been seized; but the driver managed to flee.
WHO WAS SHILPI BEGUM?
According to what could be known from Fazila Khatun, an aunt to the victim, Shilpi used to work as a domestic help in and around West Razabazar.
She used to earn about Tk 18,000 working at five houses.
Her husband, Nekabbar Ali, from Mymensingh, used to pull a rickshaw as occupation. He took their three daughters and a son to their village home for cheaper education two and a half months ago.
Shilpi used to support her family from Dhaka. She was supposed to go to the village a year later.
But, it could be known that the ambulance driver carried her to Shamorita and Dhaka Medical College. He fled when Shilpi succumbed to her injuries.
HOW DID THE INCIDENT HAPPEN?
From the sketchy details obtained from police and her aunt, it was any regular day for Shilpi Begum.
As usual, she woke up at 5:00am and went out to work.
She was about to go to a house located beside Square Hospitals, she was run over by the ambulance. She sustained critical injuries during the crash.