Three killed in B'baria clash
Dead include pregnant woman; 25 injured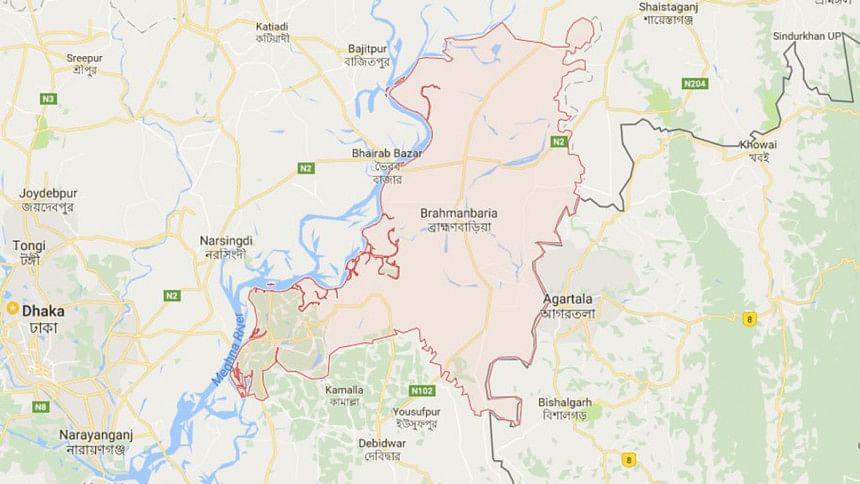 Three people, including a pregnant woman, have been killed and 25 others injured in a clash at Mirpur village in Bijoynagar upazila.
The clash occurred at the village under Chandura union on Saturday morning and the three victims died while under treatment at hospitals between Saturday and Monday.
The deceased were identified as Kala Mia, 70, son of Ala Baksh, Mansur Miah, 22, son of Khusho Mia, and three months' pregnant Nasima Akhter, 30, wife of Al-Amin of Mirpur village.
Rezaul Kabir, additional superintendent of police of Sadar-Bijoynagar circle, confirmed the deaths followed by a clash. He told The Daily Star that a dispute between Saudi expatriate Sohel Miah and tractor trader Mishal Miah of Mirpur had been going on for the last few years.
A few days ago, Mishal along with his men broke an earth-furrowing machine at Abdullahpur village.
Following the incident, tension was mounting in the area between the two groups. In the aftermath, both the groups locked into a clash with lethal weapons on Saturday morning, said the police official.
Soon the clash spread elsewhere and affected the entire village and continued for up to two hours. At least 28 people, including women, were injured and admitted to different clinics and hospitals.
Three of the injured, including the pregnant woman, died while undergoing treatment.
The additional SP said both the groups filed separate cases with the police station concerned.