Abrar murder: Body formed to probe allegation against BCL men
Action if BCL men found involved in Abrar's murder, says Al Nahian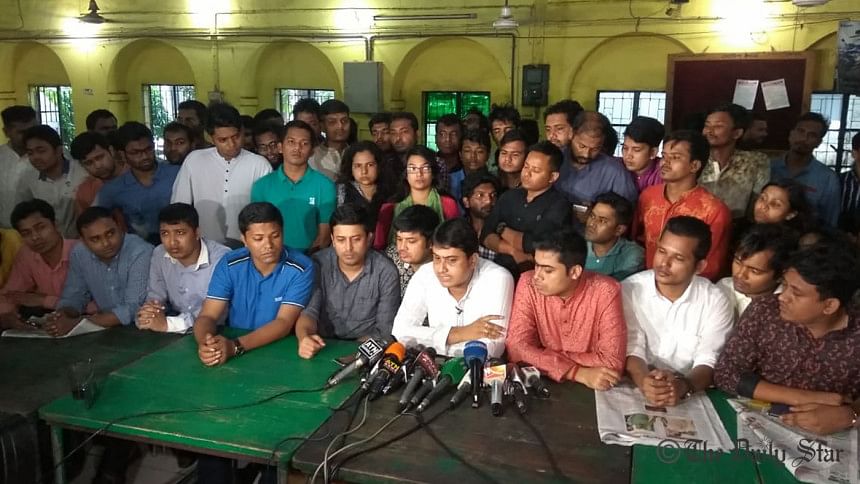 If any BCL activist is found involved with the murder of Buet student Abrar Fahad, actions will be taken against them, the party's acting president said today.
Al Nahian Khan said this at a press conference at Dhaka University's Madhur Canteen organised by Bangladesh Chhatra League (BCL) as it was alleged that Abrar was beaten to death by members of the organisation.
A two-member committee has already been formed to probe into the allegations of BCL men's involvement in the incident, Al Nahian added.
According to the instructions of Prime Minister Sheikh Hasina, such actions by anybody will not be taken lightly and organisational actions will be taken against him or her as well, he said.
The BCL leader also urged the law enforcers to take action according to the law against whoever is behind such crime.
Abrar, the second-year student at electrical and electronic engineering department of Bangladesh University of Engineering and Technology (Buet), was found dead at his Sher-e-Bangla hall early today.
He was found dead after Bangladesh Chhatra League men allegedly interrogated him suspecting his involvement with Shibir.