2 get life term for trafficking 2 newborn babies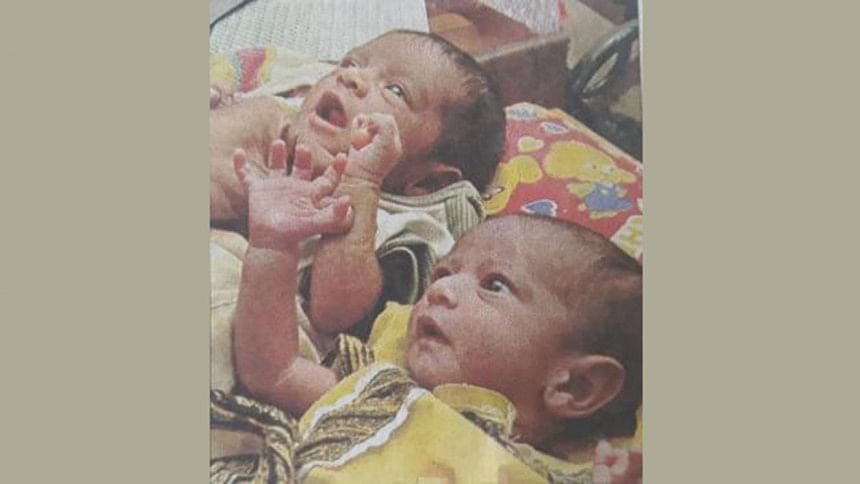 A Dhaka tribunal today sentenced two people including a woman to life term imprisonment in a case filed for trafficking two newborn babies in Dhaka in 2006.
The convicts are Jharna Begum of Sirajganj and Manik of Naryanganj. The court also fined the duo Tk 50,000 each.
Judge Jayasri Samaddar of the Third Special Tribunal for Prevention of Women & Children Repression handed down the verdict after examining nine prosecution witnesses and other documents.
According to the prosecution, a team of Khilgaon Police Station arrested Jharna along with a baby (eight or 10-day-old) from Dhaka's Khilgaon area on January 6, 2006.
Getting information given by Jharna during interrogation, police also recovered a baby boy from another accused Manik.
On January 12 the same year, police filed a case against Jharna and Manik with Khillgaon Police Station.
Police submitted a charge sheet accusing four people-Jharna, Manik, Matin and Shila before a court on March 26, 2006.
Today, the tribunal acquitted Matin and Shila from the case as the allegation brought against them could not be proved.