Mymensingh divisional commissioner injured in road accident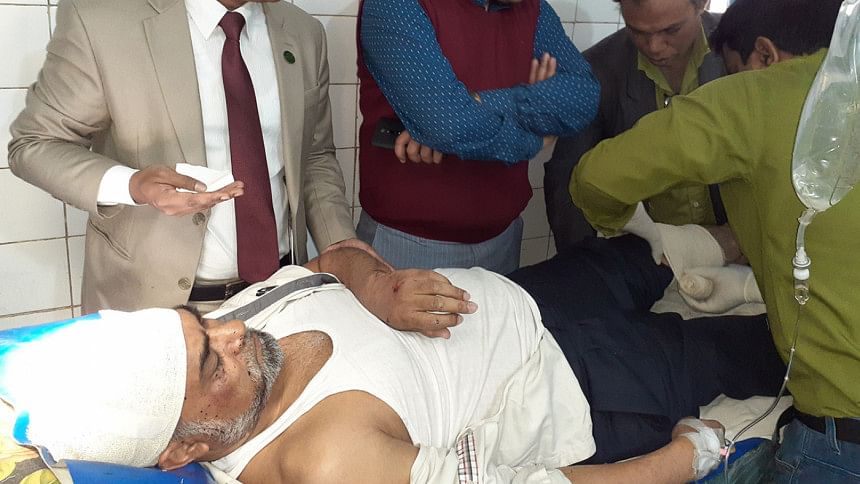 Mymensingh Divisional Commissioner Khondoker Mustafizur Rahman was injured in a road accident in Gazipur this morning.
Jabedul Islam, officer-in-charge of Joydebpur Police Station, said an SUV carrying Mustafizur hit a road divider at Rajendrapur intersection around 9:30am, after its driver lost control over the wheels, while giving way to a private car.
Mustafizur was going to National University in Gazipur to join a special senate session, said the OC.
Mustafizur was taken to Shaheed Tajuddin Ahmad Medical College Hospital in Gazipur, added the police official.
The commissioner suffered injuries on his head, hands and feet, but he is now free from danger, said Rafiqul Islam, residential medical officer of the hospital.