Rab arrests 5 for 'selling fake question papers'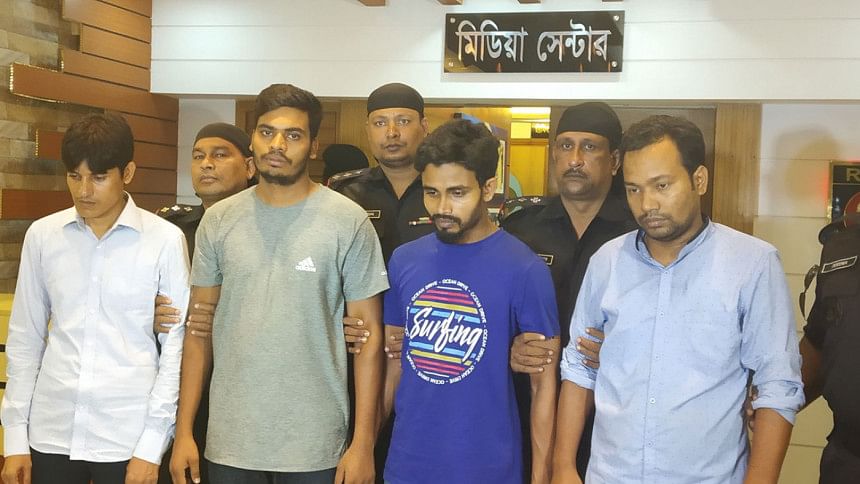 Rab yesterday claimed to have arrested five frauds who duped people by circulating fake question papers of MBBS admission tests, and six question paper-seeking admission aspirants, from different places of the capital in the last two days.
The gang used to prepare fake question papers and circulated them among medical admission aspirants through messaging apps for money, said Md Kaiyumuzzaman Khan, commanding officer of Rab-10, at a press briefing yesterday. The gang used to sell fake question papers for MBBS and BDS exams of medical colleges, universities and dental colleges, he added.
On information, several Rab teams arrested them along with bank cheques worth around Tk 1.24 crore and academic transcripts of the aspirants, he said.
Some admission aspirants and their guardians gave those to the gang members to have the question papers, Rab said.
The arrestees are: Mohidul Kabir Limon, 26; Sarwar Hossain, 29; Saddam Hosen, 25; Masud, 30; Ujjal Robi Das, 23; Rifat Sarker19; Faysal Ahmed, 18; Mustakin Fuad, 19; Abu Said, 18; Md Sha Alam, 21; and Tarek Hasan, 19.