Man shot, Tk 20 lakh mugged in Dhaka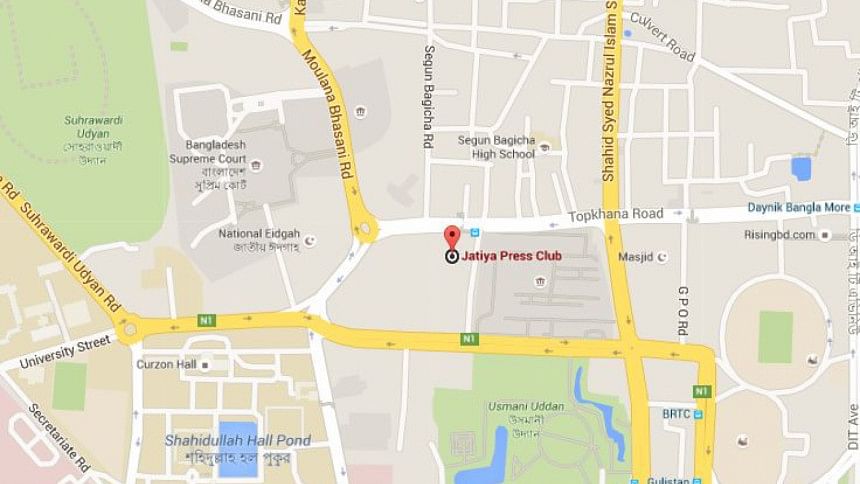 Unidentified muggers shot an employee of a textile mill and snatched away Tk 20 lakh from him in front of the Jatiya Press Club in Dhaka's Topkhana road this evening.
"We have been informed that a mugging incident took place at Tokhana road where the criminals shot one person and took away Tk 20 lakh," Abu Bakar Siddique, officer-in-charge of Shahbagh Police Station, told The Daily Star.
The injured was identified as Lokman Mia, 45, supervisor of Alhizar Textile Mills in Demra.
He was rushed to Dhaka Medical College Hospital (DMCH) with a bullet wound in his leg, said a police official of DMCH outpost.
Lokman along with the factory owner was carrying the money in a private car to the factory in Savar from their stores in Chawkbazar.
As soon as the car reached Jatiya Press Club, six people on three motorcycles intercepted the car, shot the supervisor in his leg and snatched away the money around 5:30pm, witnesses said.