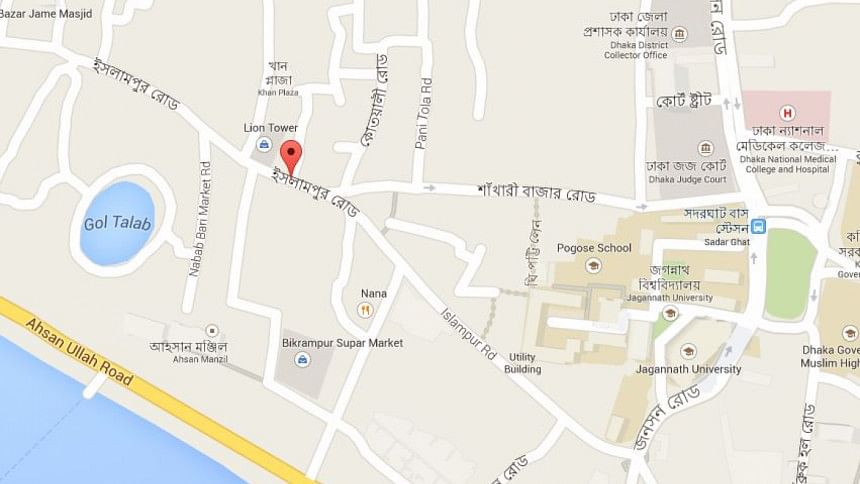 A group of armed men shot an elderly man in the leg in Dhaka this evening.
The wounded, Alauddin, 58, was admitted to Dhaka Medical College Hospital, said Abul Hassan, officer-in-charge of Kotwali Police Station.
Alauddin's family said assailants shot at his right leg around 5:45pm in front of his residence at Syed Awlad Hossain Lane in Islampur.
They alleged that a man introducing himself as Sagor used to phone Alauddin frequently, demanding Tk 50 lakh in extortion.  
"As Alauddin did not pay the extortion money, the assailant shot him," police said quoting the family members.