Khaleda likely to get bail Sunday: Lawyers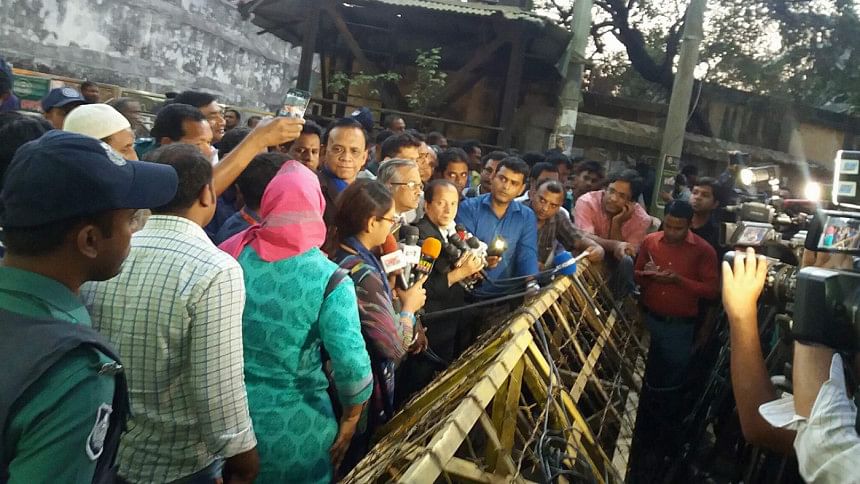 Khaleda Zia's lawyer Advocate Zainul Abedin today hoped that the BNP chairperson will get bail in Zia Orphanage Trust graft case on Sunday.
He was talking to reporters this afternoon after a meeting with Khaleda Zia, who is now in jail in Dhaka after a court sentenced her five years imprisonment in the graft case. Several other lawyers also accompanied Zainul during an hour-long meeting in the jail gate.
Zainul also said the BNP chief wanted to know about the progress of her bail process. "We told her that we believe the court will grant her bail on Sunday considering the grounds placed before the court," he said.