Khaleda's condition stable
Medical board says after tests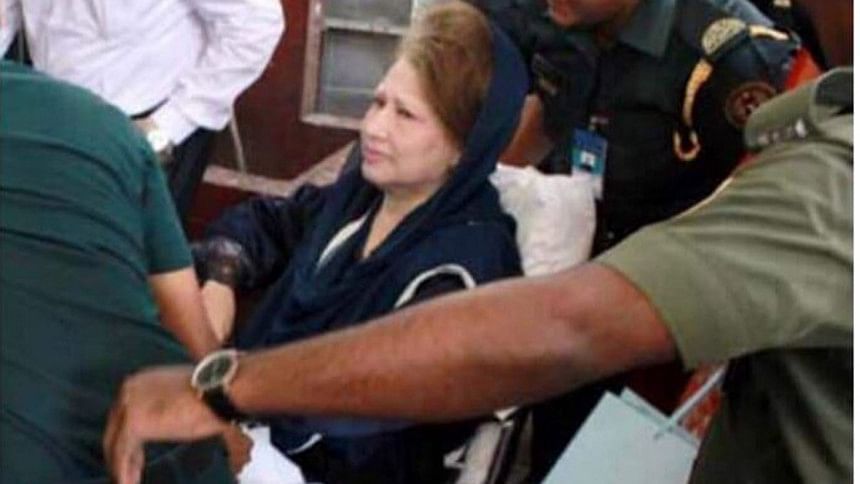 A Medical board formed to provide necessary treatment to BNP Chairperson Khaleda Zia at Bangabandhu Sheikh Mujib Medical University yesterday described her condition stable.
The board conducted a CT scan of her lung yesterday afternoon as part of her medical tests. It also found no major problems in her earlier tests like blood, urine and X-ray conducted several days ago, said Prof Abdul Jalil Chowdhury, head of the five-member medical board.
The BNP chief's main illness is pain in her joints due to rheumatoid arthritis, Prof Jalil said, adding, though the pain still prevails her condition is stable.
PRISONER SINCE FEBRUARY
The former prime minister has been in jail since February 8. She was convicted in a graft case and is behind bars in connection with several other cases.
The BNP has been campaigning for her release since February. Its leaders allege that the government is trying to keep Khaleda away from the national elections expected in December.
Earlier, her personal doctors who met her in jail said she suffered a "mild stroke" on June 5. Before that, she was taken to BSMMU for checkup in April.
Finally, after a series of events that included a High Court ruling, Khaleda was taken to BSMMU on October 6 from Dhaka's old central jail.