6 'militants' arrested in Dhaka, Ashulia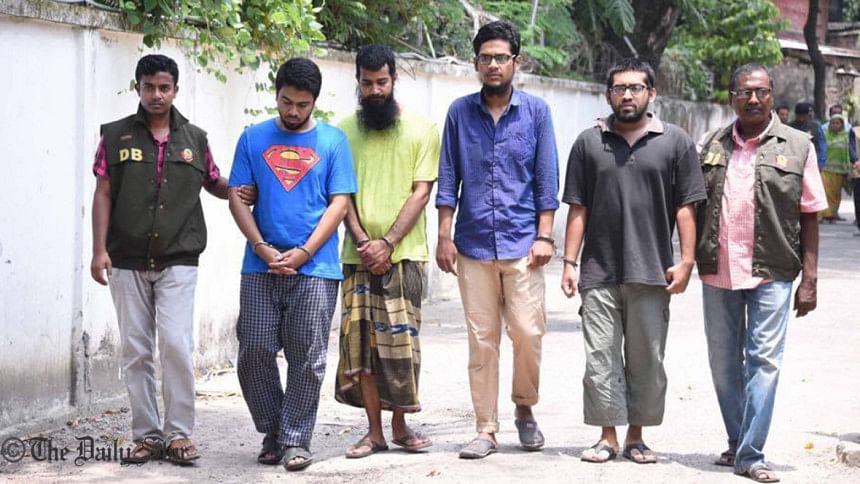 Law enforcers today claimed to have arrested six militants during two separate drives in Dhaka and its outskirts Ashulia last night.
Counter Terrorism and Transnational Crime claimed arrest of four alleged militants of banned outfit Ansarullah Bangla Team (ABT) from Motijheel.
They were identified as Sohel-ud-Dowla alias Sohel, an associate professor of Ahsanullah University, Ahadul Islam Sagor, Joglul Hoque Mithu and Toasin Rahman.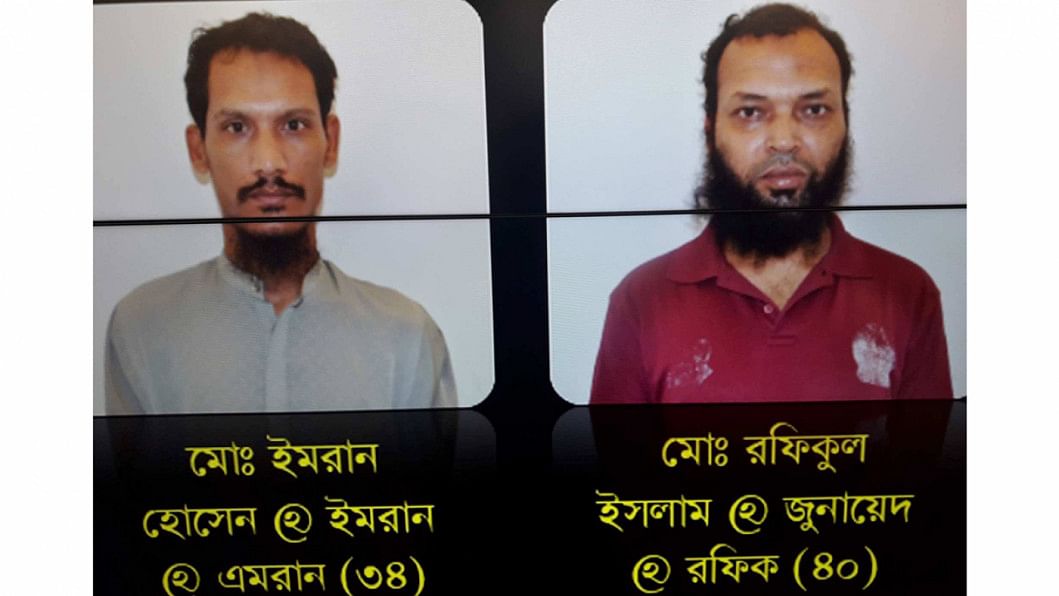 They were in charge of plotting murder of bloggers, said Monirul Islam, chief of police's Counter Terrorism and Transnational Crime unit. "They intended to learn war in Syria and come back to wage jihad in Bangladesh."
Rapid Action Battalion arrested two alleged militants of Jama'atul Mujahideen Bangladesh (JMB) from Ashulia around 10:15 pm last night, Rab officials said in a press briefing at their media centre in Kawran Bazar this afternoon.
They were identified as Md Imran Hosen alias Emran of Mymensingh and Md Rafikul Islam alias Junayed of Netrokona.
The arrestees were involved in supplying raw materials for making bombs. Two bottles of sulphuric acid, five packets of balls used to make splinters and other chemicals were seized from them.