Cops check leads to huge tailbacks on Dhaka-Aricha highway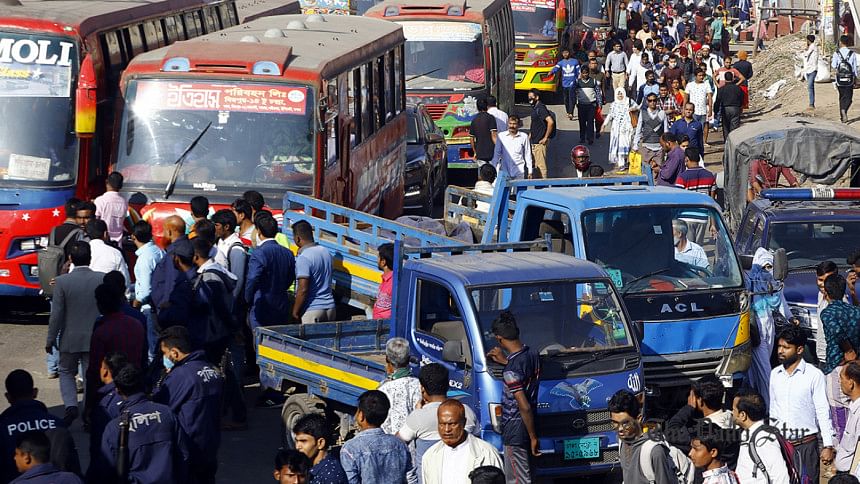 Commuters have been suffering immensely on Dhaka-Aricha highway as police set up check posts at several points including Aminbazar and Gabtoli, causing huge jam on the highway.
The five-kilometre tailback starting from Aminbazar to Hemayetpur has been created due to the check post in Aminbazar, one of the entry way of Dhaka city this morning.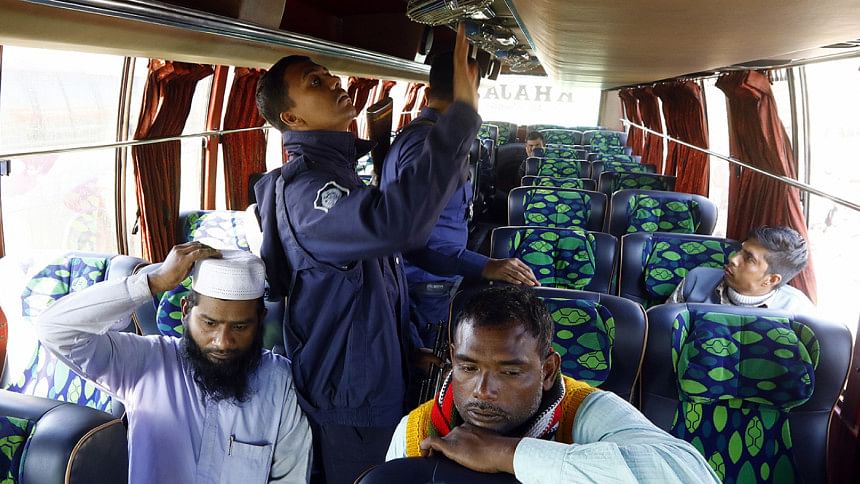 Policemen were also seen checking bags and vehicles at Gabtali, another entry-point of Dhaka.
Many people were seen walking to their destinations to avoid this huge traffic congestion.
"We are checking only buses and other vehicles heading for Dhaka as part of regular checking," Saidur Rahman, additional superintendent of police (Crime) of Dhaka, told our Savar correspondent.
Noor Mohammad, a passenger of a Dhaka-bound bus, told our correspondent that he was stuck on the highway for two hours due to the tailback.
Kamrul Islam, a traffic inspector of Savar Highway police, said many Dhaka bound- vehicles got standard on the highway following setting up of the check post. "I cannot say when will be the road cleared," he added.