Home Economics College students pursue demo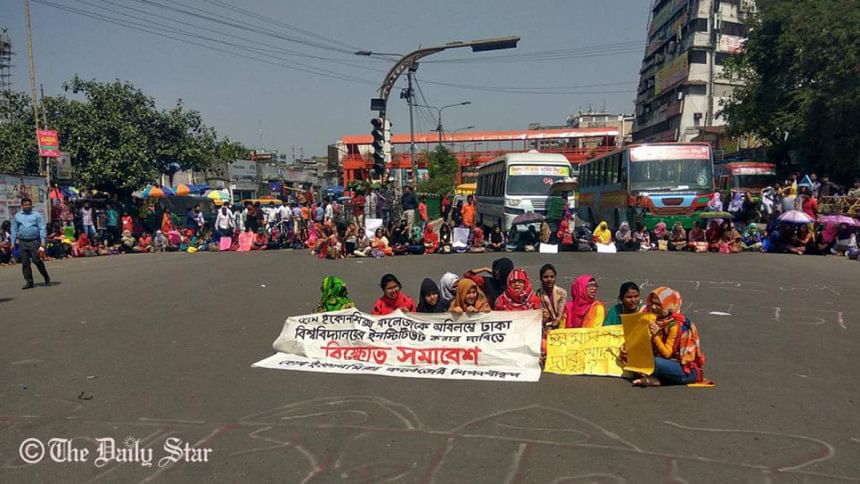 Again today, for the third day, Home Economics College students blockaded Nilkhet demanding their institution be declared an institute of Dhaka University.
Hundreds of students besieged the intersection since 11:30am aggravating the traffic situation, said Md Moniruzzaman, officer-in-charge of Lalbagh Police Station.
They have already said they will besiege the streets every day until their demands are met.
Carrying different placards and festoons, they were chanting slogans trying to catch attention of the authorities demanding immediate response to their cause.
"We will continue our movement till our demand is met," said Ishrat Zahan, a key coordinator of the movement. "We will boycott all classes and exams indefinitely."
It is an eight-year demand of the Home Economics students that their institution be recognised as an institute of Dhaka University. They allege the institution was subjected to negligence.
Their other demands include ensuring its autonomy, providing transport and library facilities, ensuring quality education, resolving accommodation problems and appointing adequate number of teachers.