DMP takes security prep for Ashura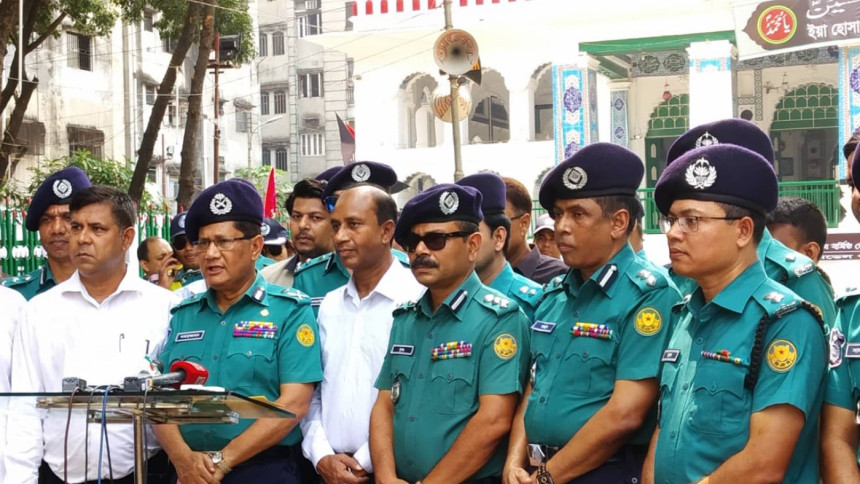 Like previous years, nobody carrying bags, sharp weapons or flammable objects would be allowed to enter the venues of Holy Ashura to be celebrated on Friday, police said yesterday.
City dwellers have also been asked to refrain from lighting firecrackers on the day.
After observing security measures at Hossaini Dalan in Old Dhaka, Dhaka Metropolitan Police Commissioner Asaduzzaman Mia said they have taken tight security measures ahead of Ashura, though there are no specific threats.
He, however, said everyone has to pass through archways to enter the venues, which will be brought under CCTV surveillance.
Since the 2015 explosion at Hossaini Dalan, law enforcers take coordinated security strategies and impose some restrictions to observe the day commemorating the martyrdom of Hazrat Imam Hossain (RA), grandson of Prophet Hazrat Muhammad (PBUH).
At least two people were killed and over 150 others injured in a bomb attack, carried out by banned militant outfit Jamaat-ul-Mujahideen Bangladesh.