Defence will challenge Holey Artisan attack verdict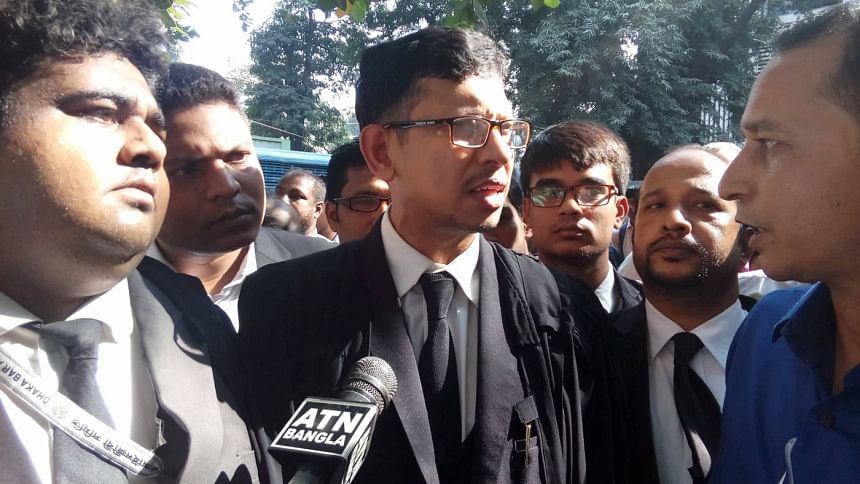 The defence has expressed dissatisfaction and said they would challenge the Holey Artisan attack verdict that sentenced seven people to death.
"We are aggrieved by the verdict," Delwar Hosen, one of the defence counsel, said while talking to The Daily Star on the court premises in Old Dhaka after the verdict was pronounced.
The counsel said his clients did not get justice. The verdict was given based on faulty evidence, he claimed.
Seven militants were sentenced to death for their involvement in 2016 Holey Artisan attack that left 22 people, including 17 foreigners, dead.
The seven death-row convicts -- Jahangir Hossain, Aslam Hossain Rash, Hadisur Rahman, Rakibul Hasan Regan, Md Abdus Sabur Khan, Shariful Islam Khaled and Mamunur Rashid Ripon – were also fined Tk 50,000 each.
Another accused Mizanur Rahman alias Boro Mizan was acquitted from the case as allegations brought against them could not be proved.
On July 1, 2016, armed militants stormed the Holey Artisan Bakery at the diplomatic zone in Dhaka's Gulshan area. The grisly terror attack left 22 people dead. Two police officers were also killed during the 12-hour standoff that followed.
The five gunmen, who held the diners hostage and were killed inside the upscale bakery in a commando operation launched to end the siege, are Nibrash Islam, Mir Sabeh Mubashir and Rohan Ibne Imtiaz, Khairul Islam Payel and Shafiqul Islam Uzzal.