Hoax: US woman ties knot with Bangladeshi rickshaw puller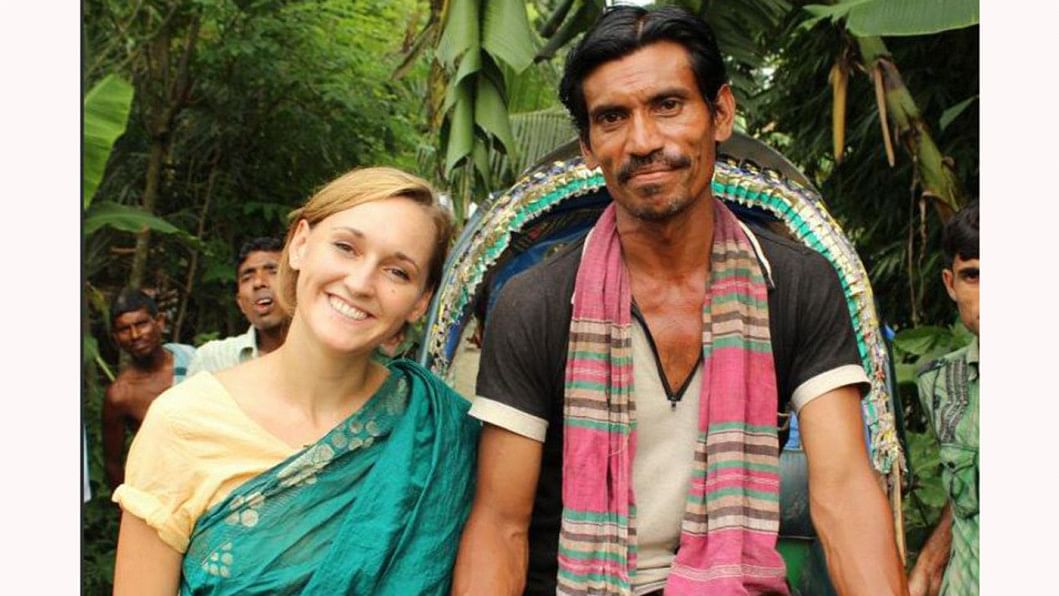 A false post regarding an American woman falling in love and marrying a Bangladeshi rickshaw puller over his honesty spread like wildfire on the internet.
Facebook page, RadioDhaamaka.com posted this story which was picked up by other news portals such as bangladesh24online and dumdakka.com.
In a classic case of bad reporting, the report identified the woman as "Brown" and the rickshaw puller as "Mokles", two people who overcame their language and ethnic barriers and got married.
The woman in actuality is Pauline Shoemaker, an American citizen who came to Bangladesh on Fullbright scholarship. The photo of her wearing a saree with a rickshaw puller was taken when she participated in Ittadi, a local popular television magazine show.
The US Embassy in Dhaka posted the same photo of the duo saying, "During her nine-month stay in Bangladesh, American Fullbright student Pauline Shoemaker immersed herself with Bangladesh's people and culture."
The news portal bangladesh24online later apologised for the falsified information.