HC stays Rajuk mobile court order on ASK to vacate Lalmatia office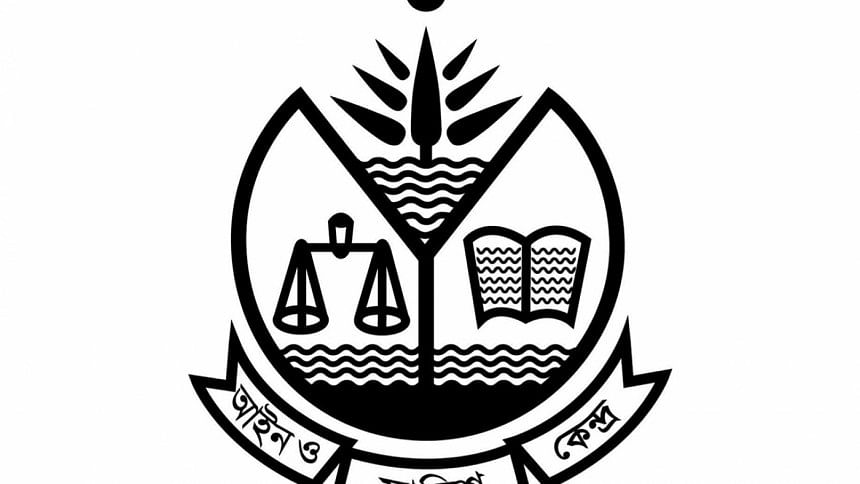 The High Court today directed the authorities to maintain a status quo for three months on the Rajuk mobile court order that fined Tk two lakh to Ain O Salish Kendra (ASK), a leading rights organisation, and asked it to leave its Lalmatia office in Dhaka.

The HC also issued a rule asking the authorities concerned to explain in four week why the Rajuk mobile court order should not declared illegal.

The HC bench of Justice M Enayetur Rahim and Justice Md Mostafizur Rahman passed the order and rule following a writ petition filed by Ain O Salish Kendra challenging the legality of the mobile court's order against the organisation.

There is no legal bar to ASK to run its office at Lalmatia following the HC order, ASK lawyer Advocate ZI Khan Panna told reporters.

Rights body Ain O Salish Kendra (ASK) on November 15 alleged that Rajuk's mobile court, which fined and ordered the organisation to vacate its Lalmatia office in two months, forced them to sign a statement saying they have committed an offence.

"However, according to the Mobile Court Act, the accused can move the judicial court -- refuting the allegations," Sheepa Hafiza, executive director of the rights body, said at a press conference at its Lalmatia office hat day.

She alleged that the executive magistrate threatened to seal the office and arrest ASK officials when they tried to refute the allegations against them.

"Without paying heed to any of our logic, the executive magistrate in a high-handed manner first charged us under three sections of the Building Construction Act, 1952. When we challenged them, showing the law, they charged us under one section -- 3(A) of the act," she said.

The mobile court led by Rajuk Executive Magistrate Jesmin Aktar conducted the drive at the building that houses the ASK office on November 14 noon and demolished a part of its garage that was constructed flouting Rajuk-approved plan.

Refuting all allegations, Rajuk Executive Magistrate Jesmin Aktar said they took action according to Rajuk law.

"According to the law, residential buildings have to be used for residential purpose. Not only ASK, other offices in the building were also fined and told to vacate," she said, adding that the building owner was also fined.

"They [ASK] themselves admitted that they were operating in a residential building," the executive magistrate said. As they are doing humanitarian work, they can appeal to the Rajuk chairman for consideration, she added.