Handcuffed accused flees Rajshahi court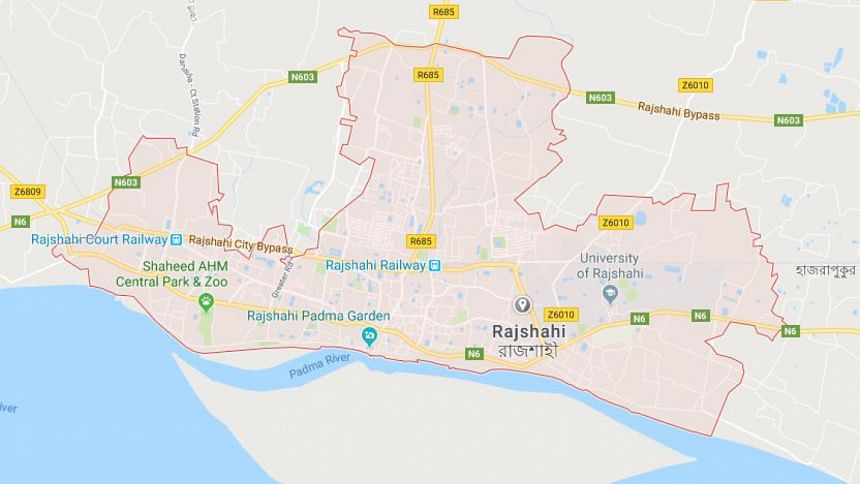 A handcuffed accused fled the court room in Rajshahi today.
Md Ibrahim Marshal, 34, of Beel Shimla area of the city, escaped from the court room around 12:30pm when a policeman was closing door of the metropolitan magistrate court, said Wali Ibne Hossain, the court's bench assistant.
Police chased Ibrahim but they lost him into the mob at court market area in the city, our Rajshahi staff correspondent reports quoting Abul Hashem, inspector of court police in the district.
Ibrahim remained fugitive since November 8 last year when a court found him guilty, sentenced him to one-month imprisonment and fined Tk 500 in the case filed under Rajshahi Metropolitan Police Act for anti-social activity.
He was arrested on February 23 while he was engaged in peddling illegal drug heroin, police said.
Today, police took Ibrahim to the Court of Metropolitan Magistrate Jahidul Islam for issuance of his jail warrant in the case.
According to court officials, Ibrahim was first arrested on August 4, 2014, while he was found engaged in anti-social activity at a city hotel. A few weeks later, he was freed on bail.
He was also accused in a separate case filed for drug peddling.