Free rickshaw ride for voters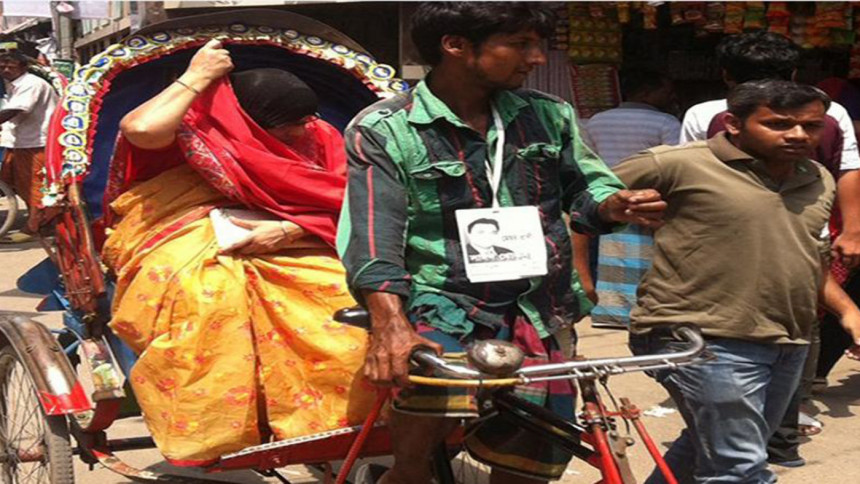 Awami League-backed Dhaka South City Corporation mayor candidate Sayeed Khokon and a number of councillors allegedly hired rickshaws to give voters a free ride to the voting centres, in a gross violation of code of conducts. 
Each rickshaw was hired at Tk 1,000 for the day, pullers of the hired rickshaw told our correspondent. 
The pullers were seen wearing chain of leaflets of Sayeed Khokon around their neck and poster of Matiur Rahman Jamal, an AL-backed councilor candidate, pasted on the backside of the rickshaws in Azimpur, Lalbagh and Hazaribagh areas.
Sarwar, a rickshaw-puller, told The Daily Star that he had been hired for 10 hours, from 7:00am to 5:00pm, just to take voters to Azimpur Orphanage polling centre under the ward No. 26, and also drop them at their homes.
He would get Tk 1,000 for the service, he said.  
Another puller, Yousuf, said the payment for the whole day was not fixed in advance, but he hopes to get Tk 1,000 as others were getting the same amount.
The incident was commonplace in Azimpur, Lalbagh and Hazaribagh areas.