Ashulia market fire under control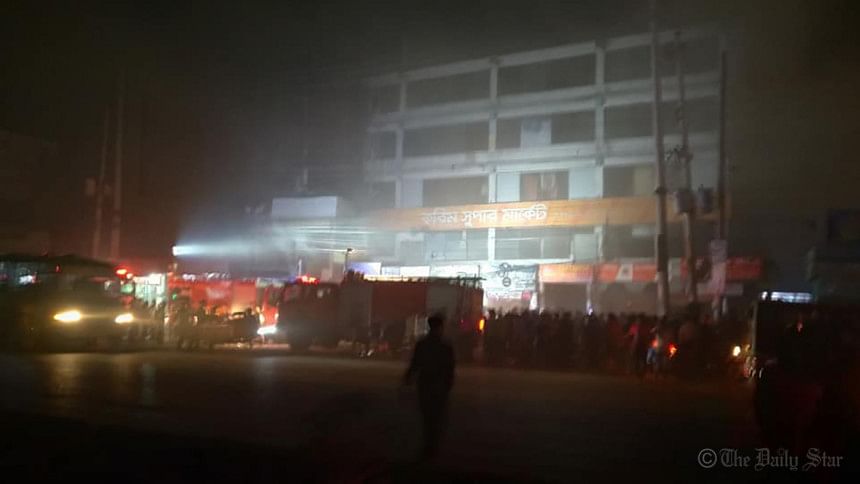 A fire that broke out at a market in Ashulia of Savar, on the outskirts of Dhaka, has been brought under control.
Four units of firefighters brought the blaze under control at 7:10pm, an hour after the inferno originated on the ground floor of the five-storey building, said Abdul Hamid, senior station officer of DEPZ Fire Station.
A few small garment factories along with various other shops are housed in the market building, reports our Savar correspondent.
There was no report of casualties as of yet.